Tatyana Ali Looks Tantalizing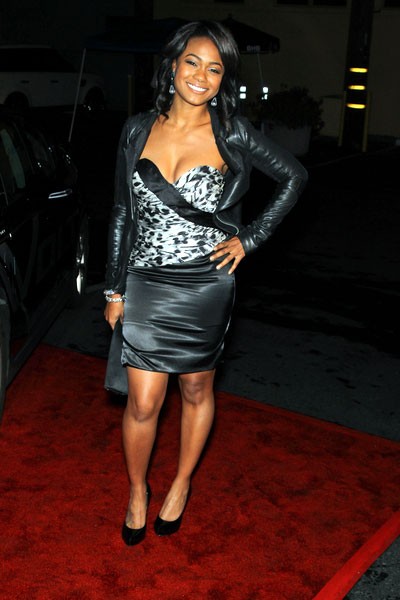 Tatyana Ali showed up to the 2011 WTB Spring Fashion Show in Los Angeles over the weekend wearing a sexy black and white ensemble.  She paired a tight black skirt with a low-cut blouse and leather jacket.
The actress is starring in TV One's upcoming series "Love That Girl." The show centers on Tatyana, who plays a young divorcee who returns home to southern California for a second chance in life and a career in her father's real estate business. When her unemployed brother Latrell, an aspiring stand-up comedian, unexpectedly moves in with her, the world that she was trying to create is suddenly turned upside down.
The network aired four episodes in January, and requested additional episodes to air in 2011.
See more photos of Tatyana here!