Tash Phillips Only Has "California Eyes" For Starpulse
Seventeen year old Australian Tash Phillips not only sings, but she can dance, act and she's a sweetheart! The young talent talks with us about her career, her connection to The Voice and her favorite Halloween candy.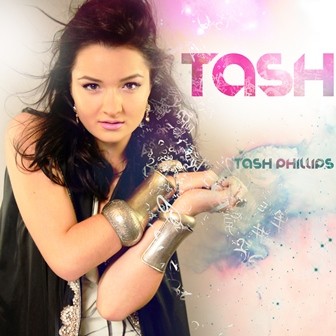 Starpulse: Tell us about your single, "California Eyes."
Tash: It's a song I co-wrote based on my life and the hype and excitement when I first came to Los Angeles. It's a fun song, a lot of people like it because it's very positive.
Starpulse: You are seventeen and you seem to have various talents, does it run in the family?
Tash: My dad is a car racer and my mom did a bit of dancing when she was younger but no one in my family can sing. If anyone even tries to sing, it's like 'oh no!' My sister is a professional ballroom dancer but singing? I don't know where I got that from.
Starpulse: Do you watch any of the reality shows like Dancing With the Stars, The Voice or X-Factor?
Tash: I watch them just to keep up to date with the talent out there, but mostly I like to hear what the judges have to say because I am doing the same thing as the contestants. I actually auditioned for The Voice and went through one round but didn't make it to the next. I like the shows but they just aren't something I want to do. Dancing With the Stars? I was a ballroom dancer for so long and basically retired at eight years old, I was at rehearsal before and after school so I am a little burned out on it.
Starpulse: What are some of the biggest challenges being so young in the music industry?
Tash: There are a few. Keeping a really good work schedule because for young people it is easy to get off track and lose focus. Also, starting out with your career is hard. I have gotten the ball rolling but it is hard to get there- it's such a big challenge!
Starpulse: What are your Halloween plans?
Tash: I will probably go to the West Hollywood parade but I have yet to get my costume.
Starpulse: What is your favorite Halloween candy?
Tash: I am a little too old to go trick or treating but we have different candy in Australia. As far as your candy, I like Mike and Ikes and Milk Duds.
Starpulse: Who are your inspirations?
Tash: Sia is inspiring to me right now, she just co-wrote Rihanna's new single, "Diamonds." I listen to her lyrics and she is so different and unique and just so fresh. Also, Bruno Mars because I appreciate artists who are different and Bruno's new single is so not what is going on in the pop world right now but it's refreshing. Not to be cheesy, but he is very true to himself. There are some up and coming artists who only sing about partying and drinking and I think, I just need something different and refreshing.
Starpulse: What's up next for you?
Tash: I am writing now mostly, but there are no plans for an album just yet. I am working on my new image as an artist; I just recorded a new You Tube video, booked a web series and just wrapped a short film called 10 Minutes of Violence. It's been fun! I also just released my EP a few months ago that is available on iTunes.