Taryn Manning Talks 'A White Trash Christmas' & More! (Q&A)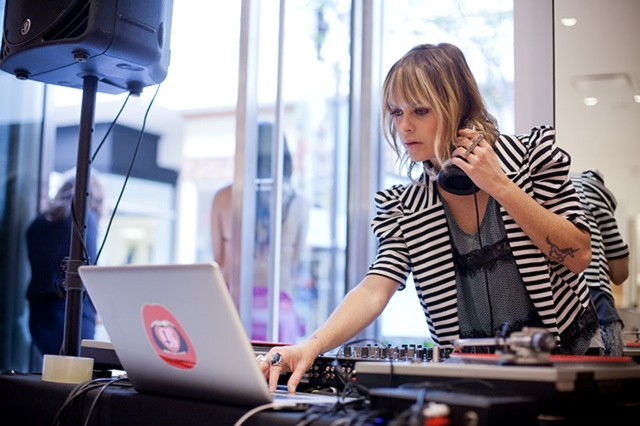 We hit the Everything But Water event in sunny San Diego to chat with the house DJ, Ms. Taryn Manning about her new deal with Scrap Records and starring role in the new comedy, "A White Trash Christmas."
Check it out!
Starpulse: I want to give you a BIG congrats because I heard you were just signed to Scam Artist!
Taryn Manning: Yeah! Its a great DJ agency and I am so honored to be on the roster with a lot of other awesome DJs. I'm sure they're like, "What?! Her?!" And I'm like, "Yeah... sorry!"
SP: Haha no, you've brought it! And now its your turn.
TM: Yeah, I've been in music a long time and its something I love to do.
SP: Whose your biggest dream collaborator right now?
TM: Right now?
SP: Right this second.
TM: Calvin Harris, obviously. He's always been one of my favorites, all his albums I love; I have, I DJ.
SP: You're getting ready to film a new film! Tell us about it.
TM: Yes! I'm really excited. It's a comedy and it's called "White Trash Christmas." I play a mother and I get visited by the ghost of past, present and future and something happens, then something else happens... then the end!
SP: So we're going to see you in a new light then because we're used to seeing you in more dramatic roles.
TM: Yes, I've done a lot of drama; a lot of pain and tears in my acting career and I'm like, "I need to lighten things up!"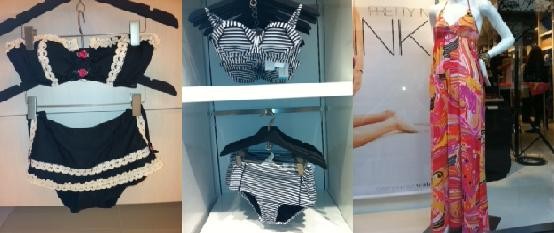 Also, with the Chrismukkah season just around the corner, we've got you covered with the perfect gifts! Vice President of Stores, Michele Fichter, tells us Everything But Water carries something for everyone! Fun and flirty swimwear to channel your inner Miley Cyrus, classic yet sexy suits to opt for an Emma Stone look and gorgeous cover-ups for the Kardashian fashionista. Make sure to snag one of your own to look like your favorite celeb!