Taraji Henson Stars In Her First Non Fictional Role Tonight!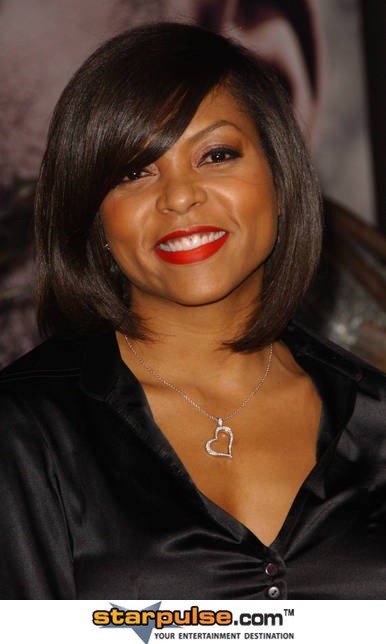 For the first time in her 14 year career as a Hollywood actor, Academy Award nominee Taraji P. Henson, will be playing a nonfictional character in the Lifetime movie Taken From Me: The Tiffany Rubin Story which premieres tonight. "This is an actual real person and all of the roles that I have portrayed up until now are fictional characters, which is quite challenging because she is still alive," says Henson.

Although, The Curious Case of Benjamin Button actress may consider this role to be challenging, Tiffany Rubin, who the movie is based on, gave the actress complete control over depicting her in the emotional role.

"I talked to Tiffany on the phone for about an hour or two; and she wasn't really concerned about me being her, such as getting her mannerisms down, talking and walking like her. She just really wanted me to speak true to the story and show the passion that she had for getting her son back, and when she gave me that kind of freedom I was like okay I got that," the award winning actress told us.

The film, which shows the struggle of a mother determined to get her son back after being abducted and taken to another country is a very identifiable role for Henson, just considering the fact that she is a single mom.

The 40 year-old mother of one reveals, "When I read the script as a mother I totally identified with her struggle, and that's what I focused on. As opposed to playing an iconic figure like Diana Ross, where you have to walk like her, talk like her, and move like her because there are so many people who know who she is."

The talented actress, who has starred in several dramatic roles, continued to speak on using her personal experiences as a mother to portray the role of Tiffany Rubin. "I use my personal experiences in all of my work. As an actress I have to draw from some kind of experience, and this one was easier for me because I am a mother. The fear of waking up one day and your child is gone in another country, those are fears that every mother has," Henson stated.

The story is very powerful, and it will be quite refreshing to see Taraji showcasing her acting ability in this real life story. Taken From Me: The Tiffany Rubin Story premieres tonight at 9 PM ET/PT on Lifetime. Be sure to tune in to see Taraji starring in what she considers to be one of her most challenging roles so far!