Tara Reid's Rep: 'People Love To Say Tara's Hammered'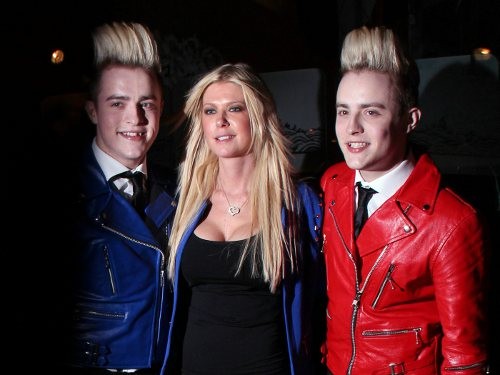 Tara Reid's spokesperson has refuted reports the actress threw a drunken tantrum in a Los Angeles clothes shop over the weekend after she was denied a clothing discount.

The former American Pie star reportedly yelled at employees in the All Saints store when they asked her to pay full price for her purchases.

A witness told the New York Post's gossip column Page Six that Reid demanded a discount "because of her fame," adding, "She was screaming. She had to be escorted out by security. She seemed drunk."

However, a representative for Reid insists, "Tara gets a huge discount with All Saints in the U.K. and Paris because she's a walking billboard for them. She gets photographed... so they give her huge hook-ups. We told them we get a discount, and they said they'd email the press team.

"She was definitely not drunk. People love to say Tara's hammered and this and that... whoever is saying that is not on Team Tara."
Staff at the store checked whether the actress could get a discount, but Tara stormed out empty-handed when her request was denied.
Reid recently appeared in The Fields, American Reunion and Last Call. She stars in the upcoming film Sharknado.