Tara Reid Shows Off Her Bikini Body At Atlantic City Birthday Bash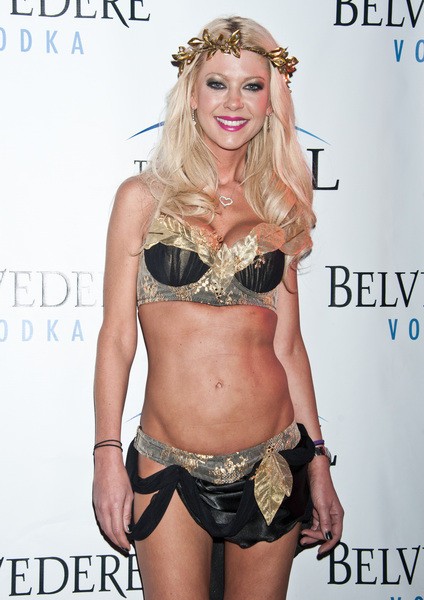 Tara Reid showed her Halloween spirit at her birthday party at The Pool After Dark at Harrah's Resort in Atlantic City, New Jersey, on Saturday.
The "Sharknado" star, who's turning 38 on Nov. 8, wore a Grecian goddess inspired bikini and a gold laurel headpiece.
Reid's "American Pie" co-star Jason Biggs took a dig at the actress earlier this month during an interview on "Watch What Happens Live." When asked for a suggested prison nickname for Reid, he called her a "Shark Killer" and "Hot Mess."
Hurt by his comments, she tweeted: "@JasonBiggs it's really sad I just landed in LA and the first thing I read about you that you are calling me a hot mess. I've supported u."
Biggs tweeted back that he was just joking.
See more photos of Tara...