Tara Reid Ponders How Whale Sharks Are Made In Hilarious TV Segment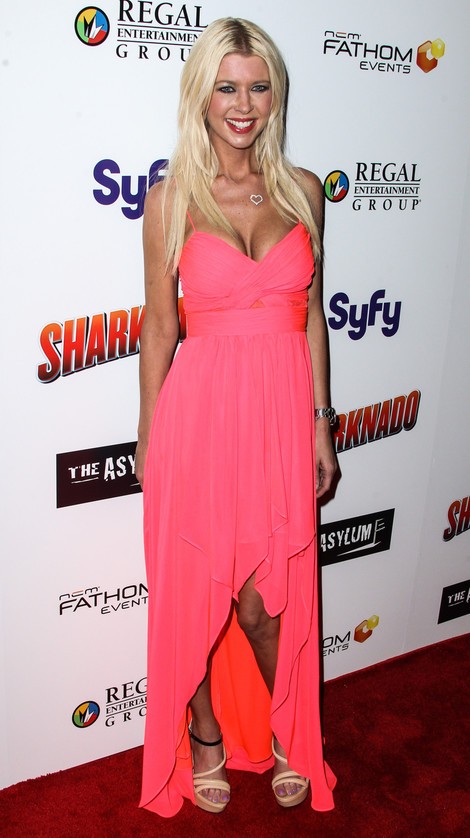 It's "Shark Week," and Tara Reid appeared on Discovery Channel's "Shark After Dark" to talk about the ocean creatures, of which she apprently knows very little about (despite starring in the viral Syfy hit "Sharknado.")
The actress admitted she didn't want to sound stupid when she went on Tuesday night's show, so she "learned a little education on sharks."

She researched whale sharks on the internet, thinking they are made after "a whale and a shark have sex."

She continued, "I realized that whales are mammals and sharks are animals. They have nothing to do with each other...so basically the dolphins have sex with each other, but the sharks don't. So I thought, than how is it such a thing?"

Her "Sharknado" co-star Ian Ziering, who was sitting next to her on the couch, looked quite puzzled, and the talk show host stared open mouthed into the camera as she gave her whale shark diatribe.

"There's like over 400 types of sharks," Reid explained.