Tara Reid Loves London, Loves Showing Off Her Stomach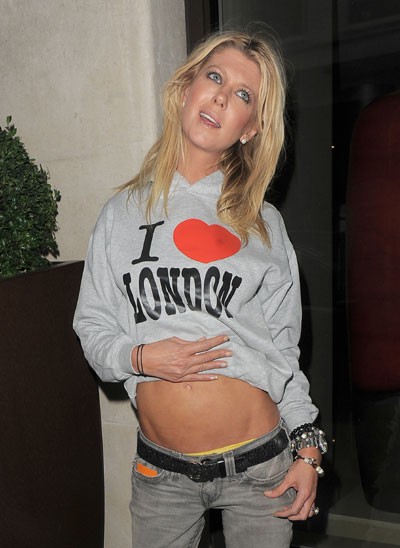 We spotted Tara Reid outside her British hotel last night in a hoodie with the slogan "I Love London" on it. For some reason the actress felt like baring her stomach for photographers.
Tara was recently evicted from the U.K. version of "Big Brother," which features stars locked in a house together. Last month the actress married Zack Kehayov in Greece.
She stars in the upcoming film "American Reunion," part of the "American Pie" franchise.