Tara Reid Flaunts Her Skinny Body In A Blue Bikini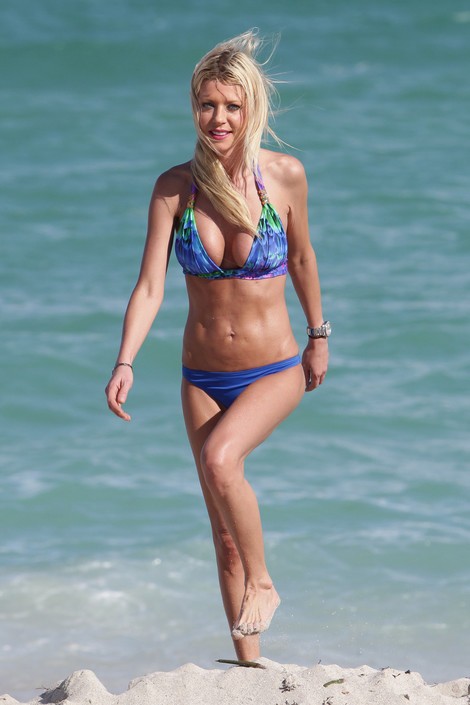 We spotted Tara Reid hanging out at Miami beach over the weekend in a blue bikini. The actress looked particularly thin as she chatted with her friends on beach chairs and dipped her toes in the ocean.
Last month, Reid celebrated her 38th birthday early at Harrah's Resort in Atlantic City, New Jersey. She attended the event in a Grecian goddess inspired bikini and a gold laurel headpiece.
Reid made a comeback of sorts earlier this year after appearing in the cult, made-for-television Syfy film "Sharknado." She is expected to appear in the sequel.
The actress has appeared in films including "The Big Lebowski," "American Pie," "Cruel Intentions," "National Lampoon's Van Wilder."
Check out more photos of Tara at the beach...