Tanner Foust Tackling New Challenges In 2014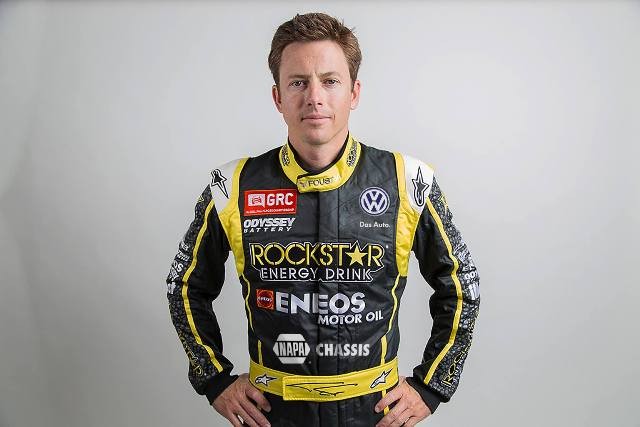 Tanner Foust is already one of the biggest badasses in motorsports. So what does he do when he's already driving at the top of his game? He finds new challenges, and new ways to continue getting even better.
If you saw Need for Speed earlier this year, that was Tanner behind the wheel, doubling for Breaking Bad star Aaron Paul. He's participating in more mayhem as new episodes of Top Gear are in the works. And BFTV caught up with him over the weekend in Lake Elsinore, where he was participating in the Lucas Oil Off-Road Racing Series, to ask him about that as well as the new team he's joined for the upcoming 2014 Red Bull Global Rallycross season.
Both Tanner and his GRC competitor Travis Pastrana were competing in the Pro 2 action on Saturday, and Tanner explained how he teamed up with Rockstar Racing colleague Rob MacCachren to get involved in his first truck racing. As it turns out, this next chapter has been awhile coming. "I went to the Chula Vista race like six years ago and it was really cool," he told us, "and I checked it out and thought about getting involved."
Those thoughts were put aside by his Rallycross career, "But then there were murmurings of off road racing getting into the X Games, and that was enough of a catalyst to get Rockstar to help us do a couple of these races," he continued. "And so I'm going to do two or three of them.
"But now the off road part of X Games is a different series. It's not this series," he added. "But that's okay. It's a big challenge. It's really fun."
Anyone who's been involved in any form of racing will tell you that it's more complicated than just driving. So surely, going from competing in a car to competing in a truck is more difficult than just picking up a set of keys, right? What did Tanner have to do to prepare for his new ride? "Neck exercises," he revealed, telling us just how strenuous it really is. "It's like so bad on your body, this stuff. The jumps, the landings, the crashes.
"If you look at the track, the jumps are over the top. The trucks are 30 feet in the air, they're flying 200 feet every single lap, and they're door to door. Travis Pastrana and I touched in the air, like 30 feet in the air, the other day yesterday," he continued. "It's an incredibly dangerous form of racing, I'm realizing."
He's used to facing danger, as there are plenty of risks taken in Tanner's 'day job' in Global Rallycross. At last year's X Games, half the Last Chance Qualifier field didn't even make it through the heat. Yet as he explained, Pro 2 racing is just a different kind of risk. "[In] GRC, they crash into each other a lot more. This, you have the potential just to crash alone," he said. "For sure, GRC's more demolition derby, so it's more car damage, but this is like, you're barrel rolling down the straightaway."