Tanner Foust: On Track With 'Top Gear's' Ace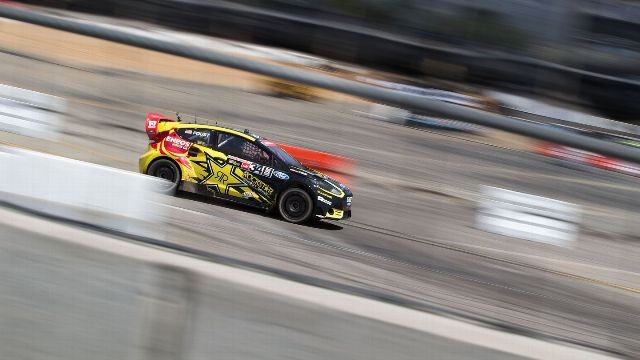 On Top Gear, Tanner is an effortless host. He's charming, knows how to explain things in a way that even the newest driving enthusiast can understand, and never seems to mess up his hair. But when the focus is on racing, he becomes an entirely different beast. Tanner didn't get to the top of the racing world on his sense of humor and good looks. His accomplishments are based on skill, constant effort, and yes, even a little bit of luck.
Asked if he would judge his success at the X Games purely on whether or not he took home a medal, "[The] results are kind of luck based in the first corner," he said. "So even when you do get a medal, it almost feels not that satisfying. Because it's like, 'Oh, well this guy crashed everybody out of the way for me so I just went and I won.' But still that'd be nice.
"The qualifying, though, is something I work really hard to try to be good at," he continued. "A lot of the competitors are faster, especially the WRC-based cars. That pressure to step it up on qualifying days is pretty big." He put those words into action on Sunday, when during his Rallycross seeding heat, he suffered a flat tire - and not only still finished the qualifying period, but also clocked the second-fastest time amongst his group, just three-tenths of a second behind the leader.
Moments like that are a testament to the competitor that Tanner is. He knows that he can drive with the best, and that is exactly what he expects of himself every time off the line. He'll keep going under less than ideal circumstances. He's not afraid to fight another driver for a spot, even if it means making contact. He's not the kind of athlete who will ever be accused of phoning it in.
Anyone looking for proof of that needs to look no further than Saturday, when he competed in the X Games' first-ever Gymkhana GRID event. After a strong start in his first quarterfinal heat, Tanner struggled against Liam Doran in the semifinals, but never let up and got through to the final, where he went head-to-head against his Ford Racing teammate, Patrik Sandell. This is what happened next.