Taming The Beast: Taking The 'White House Down' Presidential Limo For A Test Drive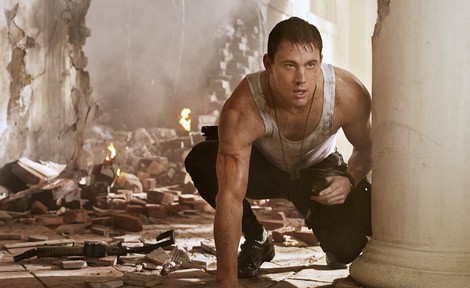 In the new action movie "White House Down," an aspiring Secret Service Agent played by Channing Tatum steps up to protect the president (Jamie Foxx) when the White House faces a terrorist attack. To get the president safely out of the White House, Tatum and Foxx hop into The Beast, a replica of President Obama's limo. I got the opportunity to head over to the Sony lot and take The Beast for a test drive.
The real presidential limo is known as a "panic room on wheels." Aside from the bulletproof  glass, it can go into full lock down mode if a threat presents itself. In case of emergency, a supply of the President's blood type is kept in the trunk. While other presidential limos were standard cars that were stock fitted to be armored vehicles, President Obama's particular limo, which debuted in 2009, is the first to be custom built for presidential purposes. The vehicle is called The Beast due to how big it is - it looks like a limo, but is the size of a truck.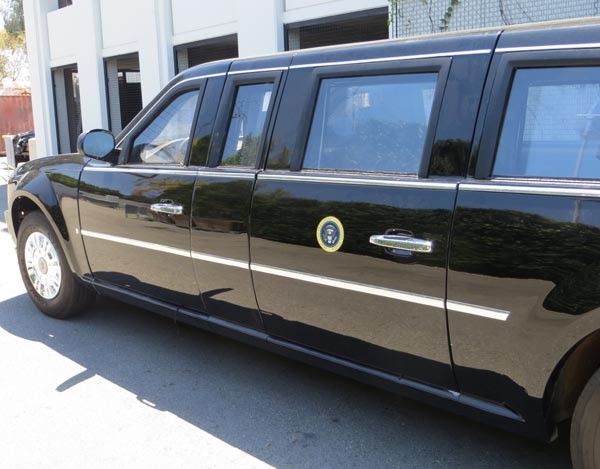 The Beast in "White House Down" that I got to take for a spin was one of three identical cars, weighing in at 9,000 pounds each, that were custom built for the movie. The team that built the cars contacted the Secret Service to get information to help in their design, but the details were classified and they had to start from scratch. The "White House Down" car gurus made their Beasts similar to a 2009 Cadillac Escalade, then added the same engine that's used in a Corvette. The Beast is outfitted to go off road and has a special braking system that allows it to fishtail, making the car chase sequences in the movie even more dramatic.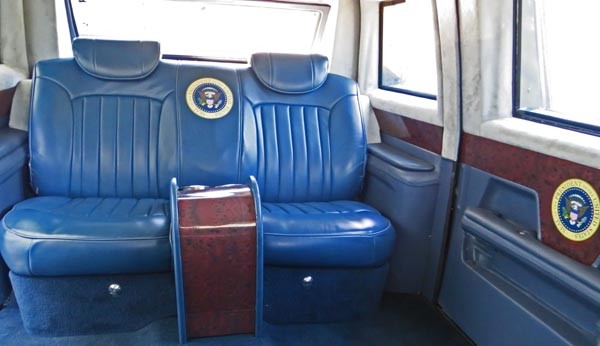 By the time I got to check out The Beast, it was clear that it had taken a beating during filming. One of the other models was demolished during filming, and the third car was riddled with bullet holes. Despite the lack of air conditioning, my trip in The Beast was a wild ride I'll never forget. 
Don't miss "White House Down", in theaters June 28.