Talk Show Host Donny Deutsch Takes Credit For Sofia Vegara's Engagement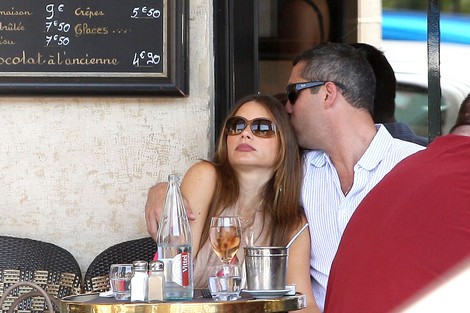 TV talk show host Donny Deutsch claims responsibility for getting actress Sofia Vergara back together with her boyfriend Nick Loeb, which ultimately led to the couple's engagement.

Deutsch was working with Loeb shrotly after the couple split back in May, and he offered some advice after overhearing a part of the phone call between the couple.

"He was actually at my house and he was talking to her on the phone and I was a man behind the scenes... Truth be told, we were talking about kids and they were talking about whether to have kids or not and I said, 'You've gotta say that that's a price of entry, that's a deal breaker; you want kids... and I don't care how much you're in love with her, if you want kids and she doesn't, that's a deal breaker,'" Deutsch said during a guest hosting spot on Access Hollywood Live Thursday morning.

"Obviously that was something that went into the deal and it sounds like it's good," he added.

The couple got back together in June, and Loeb reportedly proposed to Vergara during her 40th birthday trip to Mexico earlier this month.