Talented Comedian/Actress Whitney Cummings Talks 'Made of Honor' & More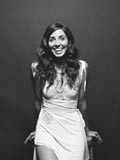 Whitney Cummings
boasts both brains and beauty. An Ivy League graduate, she resides in Los Angeles, performing stand-up comedy and is currently touring the U.S. with her improv act. She has appeared on shows like
Punk'D
, VH1's Best Week Ever,
What About Brian
, and
Tell Me You Love Me
. She has written for the talk show The Last Call with
Carson Daly
and is a host for the Sundance Film Festival Dailies. Whitney appears in the upcoming romantic comedy,
Made of Honor
, starring
Patrick Dempsey
and
Michelle Monaghan
, which hits theaters this Friday, May 2.
So, you've got this big movie in Made of Honor coming out, what is that about?
Tom (
Patrick Dempsey
), who is kind of a bachelor, and his platonic best friend since college, Hannah (
Michelle Monaghan
), are buddies. But she has always liked him, and he has always enjoyed playing the field since he doesn't want a relationship. After a work trip to Scotland, she comes back engaged after meeting the man of her dreams. At this point, Tom realizes he is in love with her and wants to stop the wedding, but things become complicated after she asks him to be her maid of honor. I play one of her best friends.
Were you nervous at the audition since this is your first big movie?
If you are a comedian there is not really much that can make you nervous. I laugh about it because as someone told me, "You have to go read with Patrick Dempsey, are you nervous?". Listen, I have bombed in front of a thousand people before, you don't know, you become kind of dead inside. It was a little nerve wracking, and it was an amazing group of really talented people. The competition was really high and thankfully I thought it worked out well.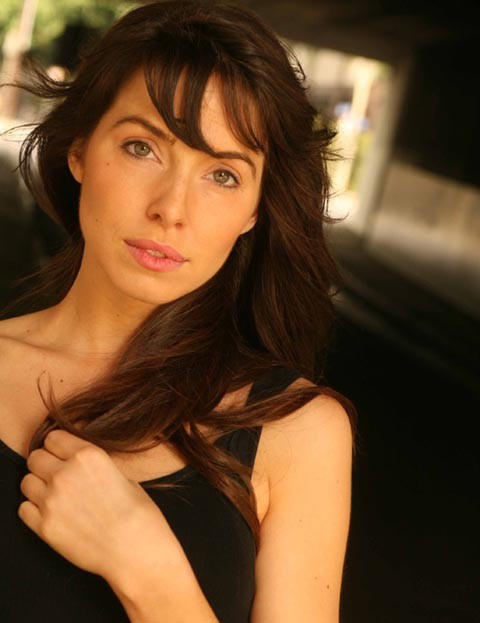 Patrick Dempsey is currently known for his dramatic role as Dr. Derek Shepherd on Grey's Anatomy, what type of comedic range did he have on set?
Was he funny? I was shocked. I am a comedian for a living so my standard of what is funny is pretty high, and he is so just so funny, charming, and quick witted. He would consistently improvise on set, making scenes funnier. Many people don't know this about Patrick, but he is a great impressionist. He does impressions of Remy from
Ratatouille
and
Brando
from
The Godfather
that are great! Patrick is hilarious and was a dream to work with.
Every movie set seems to have a few funny stories at the end of the shoot. Tell us one.
We were in Scotland, and there was a few days of filming where we had to dress up in mid evil garbs for these Scottish games, and they went authentic with it. We wore these huge hats that had to be pinned to our heads with these veils attached to them. The dresses were made of crushedvelvet, were corseted, and went all the way down to our mid evil shoes. One of my good friends, actress Busy Philipps, was in the movie as welland every time we would walk from wardrobe to set, we would fall down. We went down probably 7 or 8 times, we just kept falling throughout the day. It was so embarrassing. We would walk 2 feet, get caught in the gown, and fall down on our faces. I don't understand how people do period pieces, we were in these dresses for 2 days and we could not handle it. Wardrobe had to come and clean us up a few times. It was very challenging to be in that type of costume and it was a very humbling day for us. It was like, we are so glamorous in this big scene with Patrick Dempsey and we keep falling.We were such klutzes.
You definitely seem to have a unique sense of humor, like poking fun of fat kids for being unable to run away from home. What comedians had the biggest influence on you in your rise to becoming a stand-up comic?
My first was
Paul Reiser
. That segwayed into
Bill Cosby
, who was a huge influence. Once I found
Lenny Bruce
,
Richard Pryor
, and
George Carlin
, it was over. I think I sort of knew then what my voice was going to be like.
Woody Allen
was also an influence on me. Comedians nowadays I really like are Brian Regan and
Ellen Degeneres
. Ellen is just amazing, I still can watch stand-up of her I've seen six times and it still brings me to tears. She is just so great.
What do you do if your in an improv class or are in a sketch, and the person you are working with is just awful? Where do go from there or how do you recover from that?
There is no awful in improv. You can always use it, you are only as strong as your partner they say. It forces you to be more creative, which makes you much stronger at the end of the day. I try not be judgmental and think 'Wow, this guy is really bad at improvising'. You can't really be present and judge it while you are in it.
You've stated in a previous interview that you don't really like 'Method Acting', the process that Daniel Day-Lewis and Dustin Hoffman are known for. Why not?
Its not that it is not important, I really think that it is. I tend to be a sensitive person and an emotionally complex person, and method acting is really good for that. It helps you really get into your soul, understand your emotions, and understand why you are programmed they way you are. That is all really important, but I think I've done enough of it where I don't have to emotionally torture myself on a regular basis because I have stand up for that. I think acting can be more fun than that.
When you first moved to LA, you got a job on Punk'D. What was that like and what was your favorite prank you were a part of?
I think my favorite was when we Punk'D
The Rock
, and burnt his trailer down. That was really cool, it was such a rush doing that show.
Ashton Kutcher
is just so funny and talented, what a cool gig thinking back. You just have to trust your instinct and working on that show was such a blast.
As far as your hosting for the Sundance Film Festival, you definitely seem to have a disarming approach when you talk to people. Do you find that the people you talk to are surprised at your sense of humor?
I love the fact that you think my comedy is disarming. At sundance, you are sort of working with a blank slate so you could sort of go up and do whatever you wanted. The cross section of people is so different, it is exciting. There was so much to work with and so many interesting people to talk to. Disarming is kind of my thing. Being inappropriate is definitely my favorite approach to comedy. The funny things are always the unexpected, and people seem to think I come off as innocent first, so when I am inappropriate it is funny. Sundance is just so fun to do because it has such an interesting group of people.
How much of the your material is scripted for this or is most of it improv?
Some of it is planned, like if I know I am going to a certain party I may think of jokes that could come up later. But for the most part, you have to be open. You can't force jokes, because that never works. They have to be organic. You sort of have to fly by the seat of your pants and let it rip. Most of it is not written before hand.
Most comedians do not graduate from an Ivy League School, especially not in 3 years. How the hell did you do that?
When you are going to a school that cost that much money, you have to get in and get out. I knew that I wanted to come out to LA, and pursue a career in entertainment. I just went balls to the wall and didn't have much of a social life and knew it was important to get an education. I just focused on doing that as fast as I could so I could get out to LA and start my career.
Do you have certain characters you go to when you improv or is it a new thing every time?
Its kind of a new thing every time. Sometimes I go to this bitchy snobby ignorant person who doesn't realize how stupid they are. Someone who is rude and patronizing, yet can't read. I really like that character, but for the most part, I make it up as I go.
What is next for you?
I am on the road doing stand-up, hopefully will do a TV show here soon. sort of just finding the right one right now. I work a lot as a writer, writing comedy. I was writing for The Last Call with
Carson Daly
. Hopefully when this tour stops, I can nail another movie. I also am currently working on a feature script.
(Whitney Cummings outside the box)
If you were stranded on a desert island, what one CD would you bring with you?
Soundtrack to Dirty Dancing
If you could go back in time and change one thing from your past, what would it be?
That I should have put out on prom night.
If you could ask anyone in history dead or alive one question, who would it be and what one question would you ask?
Mae West, and I would ask are you a man or not?
What is your favorite book of all-time?
The Bell Jar by Sylvia Plath
Who would make a funnier stand-up comic, Hillary Clinton or Barack Obama?
Barack Obama, easily. He is already funnier.
What is your favorite comedy series of the bunch: Seinfeld, The Office (BBC), Arrested Development, Curb Your Enthusiasm, or It's Always Sunny in Philadelphia?
That is the hardest question I have ever been asked. Its Always Sunny in Philadelphia is frickin' genius. But I am going to have to say Curb Your Enthusiasm, but Its Always Sunny gets an honorable mention. That is the best show on TV right now.
What is the funniest movie ever made?
Three Amigos
Get tour dates and more info about Whitney by
visiting her website
.
Story by
Anthony Liccardello
Starpulse contributing writer