Talent-Packed 'The Love Guru' a Script of Destiny From Funnyman Mike Myers

(Hollywoodchicago.com)
– Commendably co-written by
Mike Myers
(who also wrote characters for 2002's "Austin Powers in
Goldmember
" and 1999's "
Austin Powers: The Spy Who Shagged Me
"), you know lines like "sheket bevakasha" came directly from his bowels.
Granted, I was one of the few at my screening to understand this Hebrew line as "quiet, please" and laugh at its precision placement, but that's OK.
Though always known as a hippie funnyman, the novel script for "
The Love Guru
" actually holds personal and grave emotional value for Myers. He has said the film is a "reflection of the spiritual journey" he traveled after the 1991 death of his father.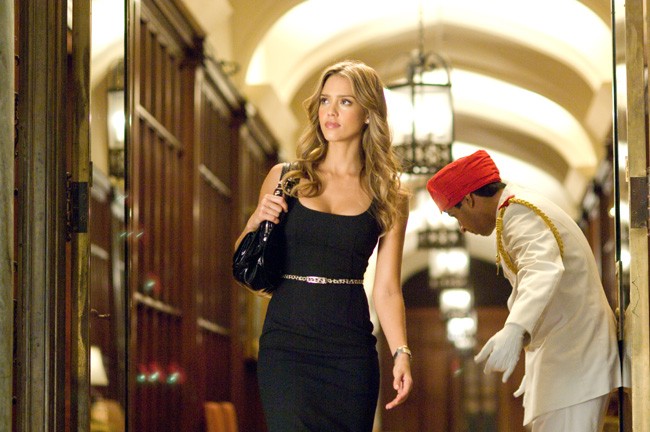 The Beatles
lead guitarist
George Harrison
died on Nov. 29, 2001, which literally was the final day of filming for 2002's "Austin Powers in Goldmember". Upon opening a letter from Harrison, Myers told MTV on April 9, 2008 that he thought to himself: "OK, universe. I think I get it. This is the movie you want me to make."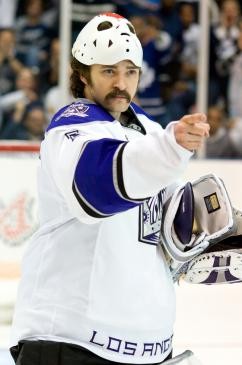 While Mike Myers proves he's more than just Austin Powers through new plotlines taking him to new lands, he's still the relatively same hilarious, hippie-loving beatnik no matter his purpose for being on screen.
Myers co-wrote this highly original script with rookie screenwriter Graham Gordy whose only other writing credit goes to a little-known film entitled "War Eagle, Arkansas". Gordy also plays a small role in "The Love Guru," which shot principal photography in Toronto, Ontario.
While for some "The Love Guru" may feel as though its gags were forced and unworthy as a script of pure hilarity, those same opponents will find themselves either secretly snickering or outright chortling in a seat-bouncing fashion.
So, yes, I'm bucking critical consensus and awarding overall funny credit for originality and guffaws that will deliver for you either clearly or furtively.
Part of me can't believe I'm writing this, but for the first time, mega pop-singer
Justin Timberlake
is actually transformative as an actor. I went in vaguely remembering he's featured in this film and then forgot about this nugget of information only for it to be mentioned again later.
On double take, I attempted asking my mental self which character he played.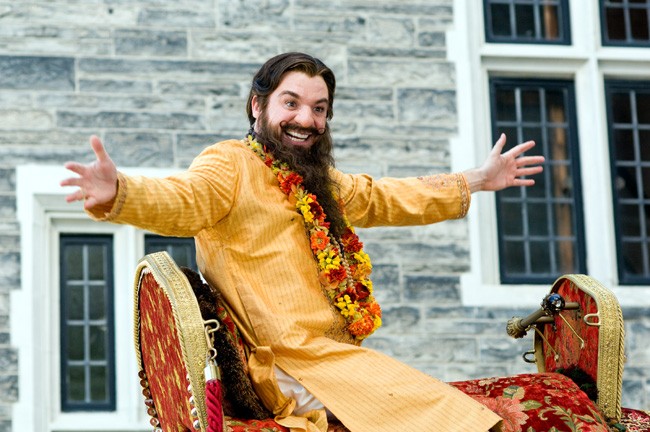 Having to look him up for a mental image associated with his name, I of course immediately recalled his seminal villain character as Jacques "La Coq" Grande: the hockey goalie trying to steal away the woman who Romany Malco as hockey phenom Darren Roanoke is rightfully married to.
This sets up the plot where Myers as Guru Pitka has a shot at millions in cash, the chance to appear on Chicago's "
The Oprah Winfrey Show
" and ultimately the opportunity to best the world's No. 1 guru – Deepak Chopra (a real-life Indian medical doctor and writer) – and launch himself forward from the No. 2 slot.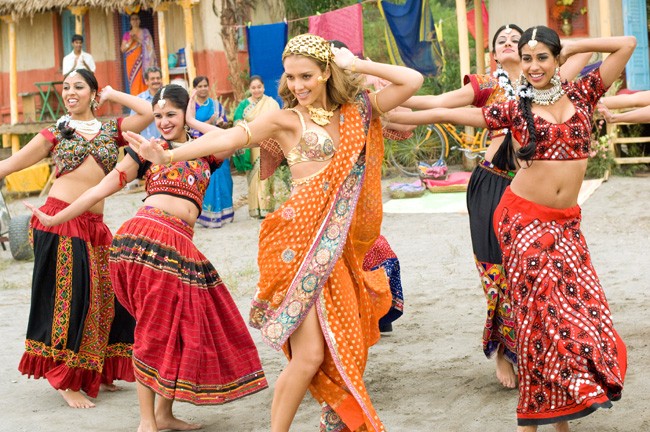 Guru Pitka – who enjoys speaking into a prehistoric, voice-changing machine that hilariously transforms his voice into Morgan Freeman's – has to love counsel Roanoke back with his wife to spur his confidence. This is all to assist the ailing Toronto Maple Leafs (owned by the fiery siren
Jessica Alba
) in "breaking their curse" (OK, that's unoriginally stolen) and winning the Stanley Cup.
While Alba again burns up the screen every moment she's on it, her presence in "The Love Guru" is yet again felt as Hollywood eye candy without meaningful acting substance. Cameos by
Jessica Simpson
,
Kanye West
and
Rob Blake
(a Los Angeles Kings hockey player) are used sparingly and appropriately.
Verne Troyer
– who is notably known by his dwarfism and stands at 2 feet 8 inches – plays a key role as coach of the Toronto Maple Leafs. Yes, Troyer returns to work with Myers again after playing the ever-memorable role as Mini-Me in "Austin Powers in Goldmember" and "Austin Powers: The Spy Who Shagged Me" in 1999.
Stephen Colbert
of the U.S. satirical television show "
The Colbert Report
" adds another acting credit to his list as Myers' money-hungry agent and business partner Jay Kell.
The ever-brilliant
Ben Kingsley
– who played Mohandas Karamchand Gandhi in 1982's "
Gandhi
" – wonderfully disappears into the cross-eyed role of Myers' guru trainer Guru Tugginmypudha.
"The Love Guru" opened everywhere on June 20, 2008.

By
ADAM FENDELMAN
Editor-in-Chief
HollywoodChicago.com
© 2008 Adam Fendelman,
HollywoodChicago.com