'Taken 2' Takes Top Box Office Spot; 'Frakenweenie' Disappoints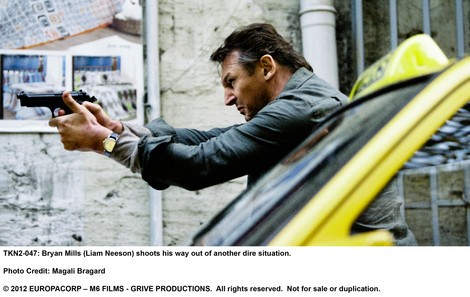 Liam Neeson's kidnap drama "Taken 2" killed at the weekend box office, grossing $50 million. The action sequel's huge opening was double that of "Taken's" original outing in 2009, when it debuted with $24.7 million.
In the film, a retired CIA agent (Neeson) finds his family targeted by a vengeful crime boss in Istanbul. He must fight an army of killers to ensure their safe return.
 
Last week's number-one film, animated family hit "Hotel Transylvania," fell to second place with $26.3 million, while musical comedy "Pitch Perfect" entered the list at three with $14.7 million.
 
Sci-fi thriller "Looper" ($12.2 million) and Tim Burton's cartoon film "Frankenweenie" ($11.5 million) round out the new top five.