'Taken 2' Overtakes 'Argo' At Weekend Box Office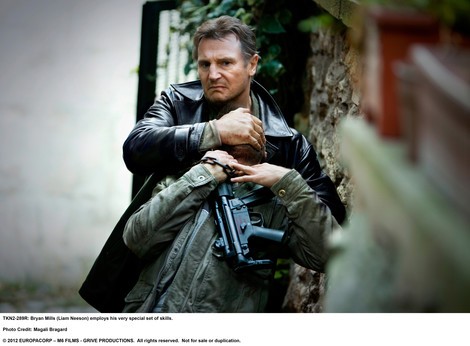 "Taken 2" has taken the top spot at the box office for the second weekend running. The film centers on CIA agent Bryan Mills (Liam Neeson), who must fight an army of killers in Istanbul, Turkey, after his family is targeted by a vengeful crime boss.
"Taken 2" made $22.5 million; it genereated $50 million during its debut opening weekend.
Ben Affleck's CIA thriller "Argo" came in second place with $20.1 million, and Ethan Hawke's horror flick "Sinister" made a respectable $18 million.
The animated film "Hotel Transylvania" careened past the $100 million mark, taking in an estimated $17.3 million weekend gross.
The Kevin James comedy "Here Comes the Boom" enters the box office countdown at five with a disappointing $12 million.