Take A Load Off Jimmy -- Fallon Gets 'Late Night' Send-Off With Help From The Muppets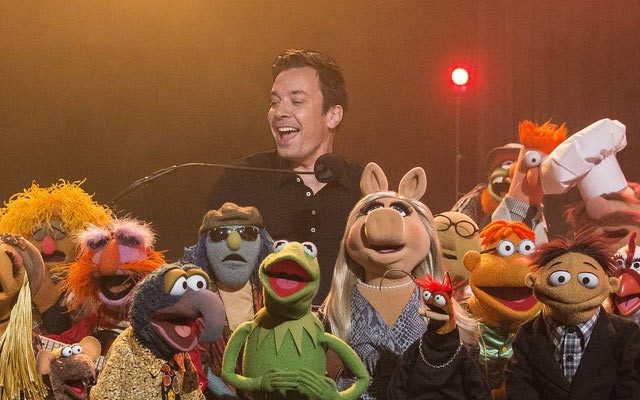 Jimmy Fallon wrapped his final show as host of "Late Night" Friday with a musical number featuring The Muppets.

The host, who will take over for Jay Leno on "The Tonight Show" next week, got behind the drums to play a rendition of The Band's classic "The Weight," which was a perfect sendoff.

Wasting no time with the transition, Fallon got up from behind the kit at the end of the song, walked off stage and down the hall, opening the door at the end where his new show, "The Tonight Show with Jimmy Fallon," awaited its host.

At the beginning of Fallon's final show in the late night slot, he said, "I'm really gonna miss being on a TV at 12:37. [I'll] especially miss the battle for late-night ratings with my fierce rivals: Craig Ferguson and a veggie chopper infomercial."

Fallon's final interview was with former Saturday Night Live castmate Andy Samberg.

Another fellow SNL alum, Seth Meyers, will take over for Fallon as the host of "Late Night."

Both shows welcome their new hosts on Monday, February 17.