'Tabatha Takes Over' Recap: Passive Aggressive Tania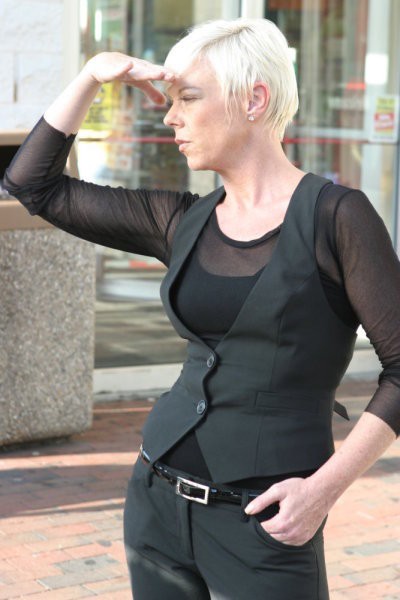 On Tuesday's Tabatha, the sharp tongued stylist headed to West Hollywood, Ca's royal dog grooming and daycare, 'Barkingham Palace.' Partners Tania and Tee are, combined, over $100 grand in debt in just under four years.
At the throne of their dismay is stubborn and passive aggressive owner, Tania. While she might describe herself as 'direct,' the staff has a very different take. During the undercover, Tabatha discovers Tania in her office most of the day, eating and doing her make-up, only to come out and utter disparaging remarks about her staff under her breathe but in front of them. Expanding out from ground zero is the lack of consistency, trust and cleanliness.  
While Tania and Tee are both owners (and partners) their managing style varies greatly. Due to their current financial crisis, Tee is often not in the salon, but working as a personal trainer so the couple can pay their bills. When she is there, she is helpful, attentive and patient with the team/clients/pets. The inconsistency in management makes it extremely confusing and leaves the team very uncomfortable. As a result, the staff's performance is poor, almost as low as morale.
To make matters even worse, the play area is unsanitary and laden with dog excrements. Tania insists each output is picked up immediately, but Tabatha discovers this is not the case. The place has a high odor and makes the dogs anxious. This anxiety leads them to rowdy behavior, which Tania ignores by spraying them with water. Which in turn,causes the dogs to fear water, making their groomings difficult for the grooming staff.  
In order to turn around the business, Tabatha begins her therapy. In this case, she takes the team to a nearby professional dog groomer to demonstrate proper procedures. While the groomers shine, Tania proves she is the liability, beginning an argument with the salon owner. "Clearly Tania is off her f-----g rocker!," screams Tabatha. 
On re-opening day, the groomer's and Tee are excellent. Attentive, punctual and customer service focused. Tania, however is not. To her credit, she is on the floor more and is more helpful. Sadly, she is still passive aggressive and arrogant. When she thinks a particular dog's hair is off, she sits in her office and festers about it. When confronted by Tabs, Tania admits she has concerns with the groomer's cut. Tabs suggest she confront Nick the groomer and discuss it. The discussion quickly turns into a baited argument that our favorite stylist terminates instantly. It was a quite a moment.
 In the end, the salon may look better, smell better, but the pooch is still the same. Tania is the downfall of the business, and on the six week return visit, Tabatha suggests to Tee she hire a manager to run the salon, so Tania is not there as frequently to, frankly, destroy it. Tee agrees.
'Tabatha Takes Over ' Airs Tuesdays At 10PM On Bravo.