'Tabatha Takes Over' Recap: 'No.More.FLIP FLOPS!'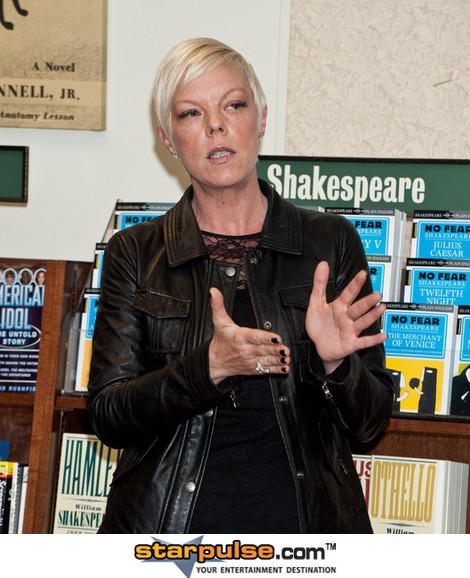 Season 4 of 'Tabatha Takes Over' continues to deliver, with addicting one liners and streams of tears. This week 'Tabatha' heads back to her roots and takes over 'Beyond Hair Salon & Spa' in Cherry Hill, New Jersey. 
Owner Aisha is $90 grand in debt, dealing with the recent loss of her mother, and blames her staff for everything. 'Monkey see, Monkey do. They're all followers!' Excuse after excuse ensues, but the highlights of the evening arise from the staff interview.
Tabatha asks if the staff is aware of Aisha's goal for the salon. In unison, they reply 'an upscale, multicultural..internationally famous salon.' To which stylist Monica explains the salon is far from that goal because they're, 'Pure Boughetto.' 'Boughetto' deriving from 'Ghetto' and 'Bougie,' referring to their unique mashup of design and service. One prime example is their  'VIP' room, which consists of a Party America blue curtain, one chair and an empty tripod. 
Don't worry, that's not all! The staff interview was really a cornerstone of this episode. Receptionist Vicky, who definitely takes Jersey style to heart, was baffled by Tabatha's new rule against flip flops and let her know it: every chance she could. First Vicky mentions in the staff meeting that she is already breaking Tabatha's rules and wiggles her toes. Then again on re-opening day, complaining how much her new closed toe shoes hurt her. To which of course, Tabatha tells her to 'suck it up,' considering the famed stylist wears 6 inch stiletto's , she's probably not the best one to complain to. The confessional cut away to this was classic, with the receptionist remarking she's not a big -insert exploitative here- like Tabatha, so she's going to continue her flip flop brigade. Finally, during the host's 'final recommendation' segment Vicky tells the staff, don't worry tomorrow I'll have my flip flops back. Needless to say, she wasn't around on the six week return visit. 
Of course, with every takeover, there is always a good cry and last night was no exception. Aisha or 'Cruella' as one stylist named her, was lashing out at her staff due to her lack of grieving over her mother's recent passing due to breast cancer. As per Tabatha's unique brand of therapy, she took the owner and staff to the Cancer Support Community for a day of team building and closure. After a few popped balloons and several hugs, Aisha was ready to reclaim her business! 
'Tabatha Takes Over' airs 10 pm Tues. On Bravo.