T-Pain Sued Over Jennifer Hudson Song

Rapper T-Pain is facing a lawsuit from reality TV singer Sara Stokes after she accused him of cheating her out of royalty payments for her work on a Jennifer Hudson song.
 
The former Making The Band star, who battled to land a place in Da Band in the second series of Sean 'Diddy' Combs' MTV show, alleges she and T-Pain co-wrote Hudson's tune What's Wrong (Go Away), which featured on the Oscar-winner's self-titled 2008 debut album.

Stokes claims she originally recorded the track, and was stunned when she found out the hip-hop star had signed a deal to allow Hudson to use the song and failed to give her a credit. She has now filed a lawsuit at Missouri Eastern District Court alleging T-Pain - real name Faheem Rasheed Najm - asking to be named as co-writer of the track.
 
In the lawsuit, Stokes' lawyer Eric F. Kayira, claims, "The exploitation of musicians is a story as old as the music and recording industry itself... Unfortunately, too often in today's popular music culture, the fame and notoriety of some performers may eclipse the considerable contributions and integrity of developing artists/writers, often at the expense of the legal and moral rights of lesser known co-authors."

"Only slight deviations in the lyrics exist between Stokes' version and the released version, whereas the whole musical composition is the exact same on which Stokes collaborated with Najm."
 
Stokes has named the rapper and his Nappy Boy Productions/Nappy Boy Publishing companies in the suit, as well as Universal Music-Z Tunes. She is seeking a songwriting credit and royalty money from the track, as well as legal fees and costs, according to Allhiphop.com.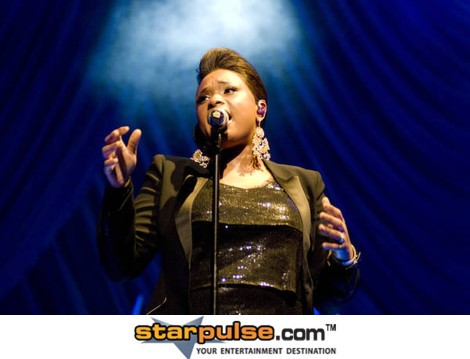 Click Here For More T-Pain Pictures