'Sympathy For Delicious' Stars Orlando Bloom, Juliette Lewis & More - Ask The Stars A Question!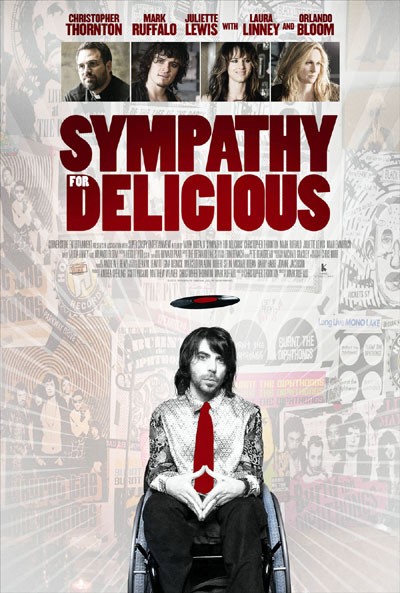 Mark Ruffalo's directorial debut, "Sympathy for Delicious" stars Ruffalo, Christopher Thornton, Juliette Lewis, Laura Linney and Orlando Bloom. All of them are going to be answering a variety of questions directly from fans.

One question from Starpulse readers will be answered directly from the star of their choice. The answer will be captured on video and posted online.

The film is a drama about a crippled DJ (Thornton) in modern-day Los Angeles who discovers that he has the power to heal everyone but himself.

Check out the official website HERE!
ASK YOUR QUESTION IN THE COMMENT SECTION BELOW, AND TELL US WHICH STAR (JULIETTE LEWIS, LAURA LINNEY, ORLANDO BLOOM, MARK RUFFALO AND CHRISTOPHER THORNTON) IT'S DIRECTED TO!