Sylvester Stallone Raises $100,000 For Diabetes Charity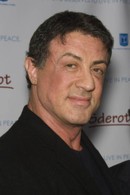 Rocky star Sylvester Stallone has raised $100,000 for the fight against diabetes.

The Hollywood veteran made a personal appearance at a fundraising event in Hamilton, Ontario last month in aid of the Canadian Diabetes Association.

The event, dubbed An Evening with Sylvester Stallone, featured the movie legend discussing his career, and during his speech the actor confirmed rumors he's closed the door on his famous boxing franchise, telling the audience, "Rocky is done."

Organizers revealed the event drew donations of $100,000 for the charity.