Sylvester Stallone Bringing 'Rambo' Legacy To TV?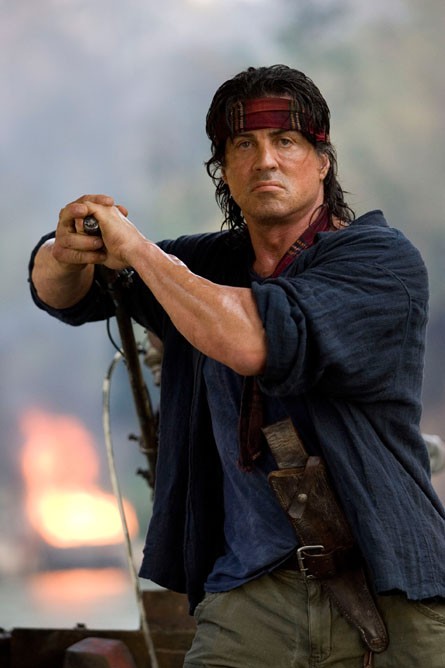 Sylvester Stallone is 67, but that doesn't mean he can't kick some serious butt (just look at "The Expendables.") The actor is now considering reprising his role as Rambo for the small screen.
Say what?
Canadian entertainment company Entertainment One producers are wooing the action star to join the project as a creative consultant and to play the iconic character.
 
Producer Avi Lerner explained, "I'm excited by the prospect of collaborating again with my good friend Sly for an encore in this next phase of the Rambo legacy."
In 2012, Stallone told MTV there are more John Rambo stories to tell. He said: "I know there is. It's one thing where you lay down the final culmination of your life where you can articulate it, but also act on it where he realizes what his destiny really is. It's not to be a farmer, it's not to be obscure - it's to go out in a blaze of glory in a heroic fashion...That's who he is. I'm working on a formula for it right now."
Stallone introduced the Vietnam Veteran in 1982's "First Blood."  Three years later he starred in "Rambo: First Blood Part II" and in 1988 starred in "Rambo III."
Twenty years later he reprised his role in "Rambo." The film made a modest $113 million at the worldwide box office in 2008 and earned only a 37 percent fresh rating on movie critic website Rotten Tomatoes.
The question is, does the world need another Rambo project?