Syfy To Air James Bond, Star Trek & Indiana Jones Films During Thanksgiving Holiday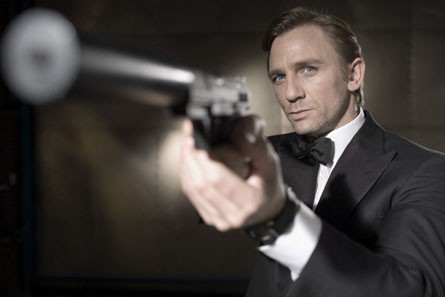 Syfy will shake up Thanksgiving Weekend (November 28-December 1) with its annual two day James Bond marathon featuring a dozen movies starring Sean Connery, Daniel Craig, Pierce Brosnan, Roger Moore and Timothy Dalton.

The 007-fest fires its first shot with "Tomorrow Never Dies" on Thursday, November 28 at 1 a.m. (ET/PT) and includes special Thanksgiving primetime presentations of "Die Another Day" (6 p.m.) and "Casino Royale" (9 p.m.), concluding Friday, November 29.

For those viewers who like their action in space, Syfy will beam down six Star Trek movies on Saturday, November 30, highlighted by "Star Trek VI: The Undiscovered Country" (6:30 p.m.) and "Star Trek VII: Generations" (9 p.m.).

The holiday movie festival ends on Sunday, December 1 at 8 p.m. with "Indiana Jones and the Kingdom of the Crystal Skull."