SyFy Confirms 'Sharknado 2' Is In The Works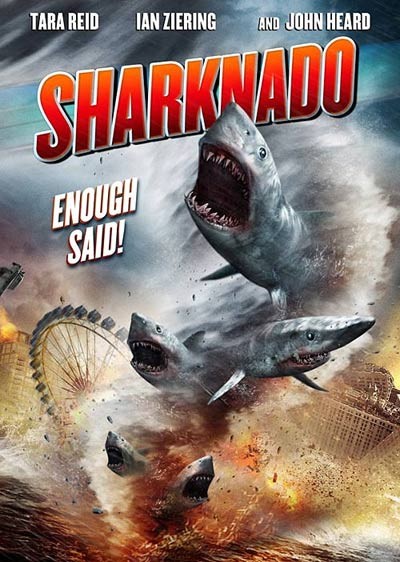 World War Z, Man of Steel and Fast & Furious 6 were some of this summer's most talked about movies, but one small film topped them all in the buzz category: SyFy's made-for-TV fright-fest Sharknado.

The film aired last Thursday night on SyFy, and only 1.4 million watched, but there were more than 5000 tweets-per-minute about the b-movie between 8pm and 3am on the night of its debut, grossing over 604,000 in total, according to the Hollywood Reporter.

And now SyFy is riding that buzz, announcing that they're working on "Sharknado 2."

Asylum Films, which produced the first film, has confirmed that it will release the sequel next year.

"Every once in a while, there is a perfect storm – on television. The fans are clamouring for a sequel. Or perhaps it will be a prequel. What we can guarantee is that Sharknado 2 will be lots of fun," said SyFy's VP of programming Thomas Vitale. "We'll be announcing more details very soon. But we didn't want our fans to worry they wouldn't get their fill of more shark fin, I mean, fun next year."

The first film centered on Los Angeles, where a hurricane drove the shark population up the coast toward the city and tornadoes coming from the mountains scooped them up and dropped them all over the city to eat people. The film starred Tara Reid and Ian Ziering.

"Sharknado 2" will move the action to New York City this time, where, we presume, sharks will be driven to the area by some sort of storm and then freak tornadoes will pick them up and drop them all over the city.

We can just see the campy stereotypical scenes involving Middle Eastern cab drivers, Wall Street investors and Brooklynites now.

SyFy is hoping to cash in on the buzz again, giving fans the chance to submit their own taglines for the film on twitter.

"You heard... a #Sharknado is hitting NYC! Tweet your sequel subtitles to @SyfyMovies to name the movie!" @SyfyMovies posted on its twitter page.

So far there's no word if Reid or Ziering will return for the sequel, but TMZ reports that both stars have said they'd love to.