Swiss Tourism Officials Apologize To Oprah Winfrey Over Racist Shopping Incident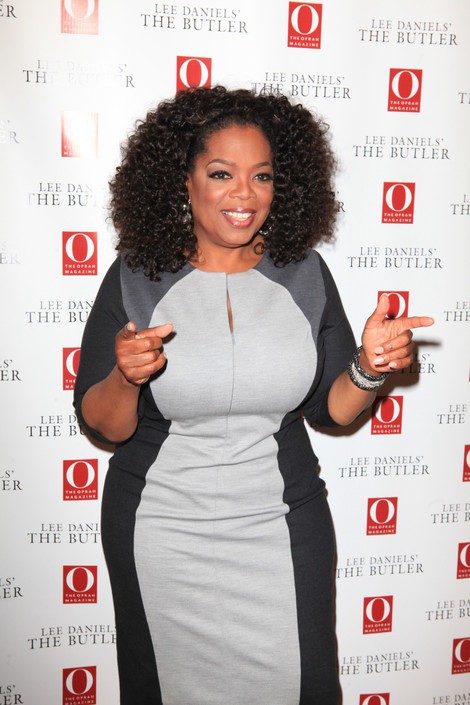 Oprah Winfrey has received an apology from officials at the Swiss tourism office over a recent race-related shopping incident in Zurich.

Winfrey entered a high-end boutique while in town for Tina Turner's wedding, and when she asked to see a pricy handbag a clerk refused, telling her the bag was "too expensive" and insinuating that since she was black she couldn't afford it.

"I was in Zurich the other day, for Tina Turner's wedding... (and I went by myself to) a store whose name I will not mention," she told Entertainment Tonight about the salesperson who didn't recognize her. "I go into a store and I say to the woman, 'Excuse me, could I see the bag right above your head?' and she says to me, 'No. It's too expensive...' So I left the store."

Trudie Goetz [Götz], the owner of the Trois Pommes Boutique, apologized about the incident, but also called it a "misunderstanding" and -- adding more fuel to the fire -- said that the employee was just trying to tell the billionaire TV mogul that she'd be better off checking out the similar, less expensive bags on the first floor of the boutique.

Goetz, coincidentally, was also a guest at Turner's wedding.

The Swiss tourism board issueda an apology to Winfrey, saying, "Switzerland Tourism is deeply sorry to learn about the experience Ms. Winfrey recently had in Switzerland, and we apologise that her feelings were hurt. We would like to assure Ms. Winfrey - like any visitor to Switzerland - that she is welcome with open arms."

The tourism office also issued an apology via twitter, writing, "We are fuming - this person acted terribly wrong. We are sorry this happened to @oprah."

The bag Winfrey wanted to check out was reportedly a $38,000 Tom Ford "Jennifer" bag, named after Jennifer AnistonAccording to Forbes magazine, Oprah made $77 million from June 2012 to June 2013 -- enough to buy 2026 $38,000 handbags.



---
UPDATE: According to Britain's BBC, store owner Goetz explained that Oprah was allowed to look at the bag and the salesperson claims she tried to hand it to Oprah, but "she didn't want to take the bag."

"I didn't take care of [Oprah]. I'm sure she felt like this - but my salesgirl promised me she took care of [her] really the best she could. So it must have been a misunderstanding," she said.

Goetz also said that the saleswoman has worked in the boutique for a few years, but doesn't speak English very well. "She is really a correct sales person," Goetz added.

Following the ET interview, Oprah tweeted to host Nancy O'Dell on Friday, "Turns out that store clerk did me a favor. Just found out that bag was $38K!!! She was right I was NOT going to buy it."