Swimmer Ryan Lochte's Diamond-Encrusted Grill Was Made By Rapper Paul Wall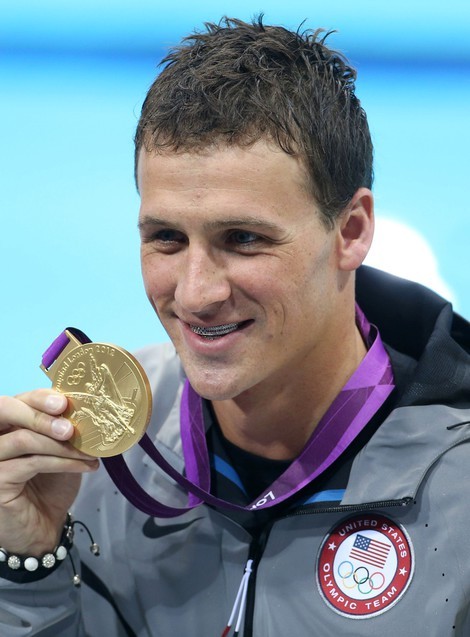 Rapper Paul Wall designed the patriotic diamond and ruby mouthpiece swimmer Ryan Lochte wore as he stepped up to collect his gold medal at the London 2012 Games on Saturday.
Lochte won a gold medal in the men's 400-meter individual medley final, and he celebrated by showing off a custom-made grill, decorated in the stars and stripes of the U.S. flag.
Wall and his business partner Johnny Dang are proud their jewelry is popular with the Olympian.
The rapper told XXLMag.com, "For him to represent us and our culture, the grill culture, it's just shining a light on hip-hop in the Olympics. Everyone's talking about it... it's just an incredible thing to be part of. I'm just honored to be part of it. There's not too many world-class swimmers wearing our grill.
 
"For him to have the American flag in his mouth like that shows great patriotism! What he has in his mouth is all hand crafted. Every diamond is set by hand - one by one, prong set and all custom red rubies. Of course we gave him an Olympic discount."