Sweet 16: Chloe Grace Moretz & Hailee Steinfeld Look Charming At Their New Film Premieres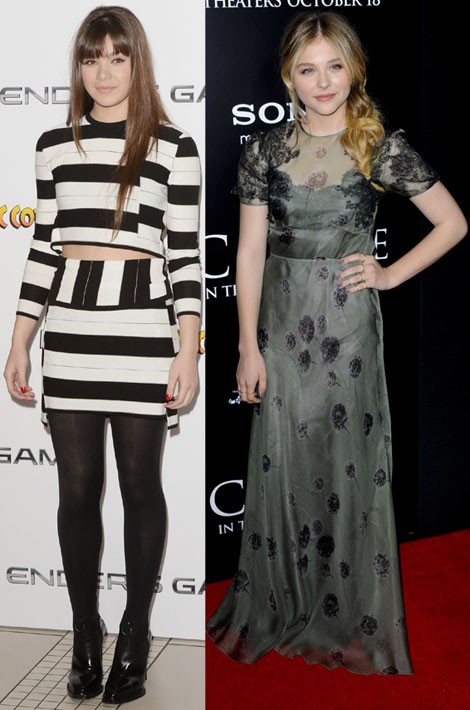 Young starlets sometimes try to eschew their child star images by dressing too mature for their age or showing a little too much skin on the red carpet. Sixteen-year-old actresses Hailee Steinfeld and Chloe Grace Moretz are the exception.
Moretz attended the Hollywood premiere of her upcoming film "Carrie" on Monday looking lovely in a green Valentino gown with a dandelion print design.
In her new film, Moretz plays Carrie White, a shy outcast with a very religious mother. When she is bullied at her senior prom, she uses her telekinetic powers to terrorize the entire town. The Stephen King remake hits theaters on Oct. 18.
Steinfeld, meanwhile, showed up to the London premiere of "Ender's Game" wearing a cute black and white striped two-piece ensemble with opaque black tights and black boots. She showed a little midriff and completed her look with cat eye make-up.
Her film centers on a group of children who are trained in military space tactics to combat a hostile alien race. It hits theaters on Nov. 1.
Check out more photos of Chloe and Hailee...