'Sweathog' Robert Hegyes Dead at 60
If you recognize the name Juan Luis Pedro Phillipo de Huevos Epstein then you don't have to be told who Robert Hegyes was (and you were most likely born before 1975).  While John Travolta became the most famous of the Sweathogs when "Welcome Back, Kotter" aired on ABC television in the 1970s, Hegyes' character "Juan Epstein" was one of the most memorable on the popular sitcom.  His forged letters to Mr. Kotter with the closing "Signed, Epstein's Mother" became a long-running joke on the show and helped propel Hegyes to superstardom even if only for the duration of the series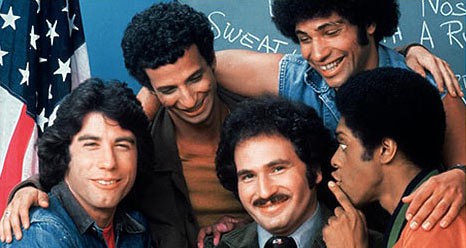 .
The 60 year-old actor died Thursday morning, suffering a heart attack after complaining of chest pains.  He was rushed to the hospital where he was pronounced dead just over a half an hour after the call to 911 was made.  It was the second heart attack Hegyes suffered, the first being in 2009.  He also had other health problems, including needing hip replacement surgery.  In 2011, TV Land honored "Welcome Back, Kotter" on its 35th anniversary and, using a cane to help him walk, Hegyes attended the TV Land Awards with the majority of the original Kotter cast.
After Kotter, Hegyes found work in the theater and, most notably, on the television show "Cagney and Lacey" but his career longevity was found as an educator, teaching various writing, acting and public speaking classes at both his alma mater Rowan University in Glassboro, New Jersey and Brooks College in Long Beach, California.
Along with many "Welcome Back, Kotter" fans, Robert Hegyes leaves behind two children, two stepchildren and three siblings.