Suzanne Somers Looks Really Different These Days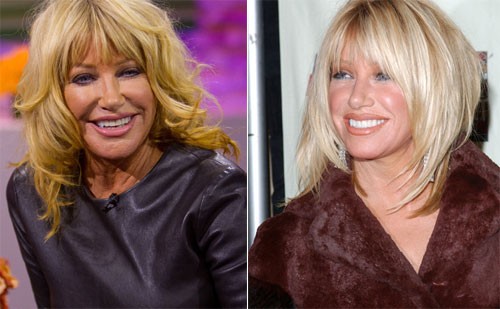 Suzanne Somers appeared on "The Marilyn Denis Show" in Toronto today, and she isn't taking aging lying down. But why can't these ladies grow old gracefully without all the plumping, pruning and botoxing? (The photo on the right is from 2003).
However, she doesn't look half bad for age 64. What do you think?
In 1977 Somers landed the breakthrough role of Chrissy Snow on the hit sitcom "Three's Company." She's come a long way, baby.