Suzanne Somers Counters Miley Cyrus: I Have Sex At 66!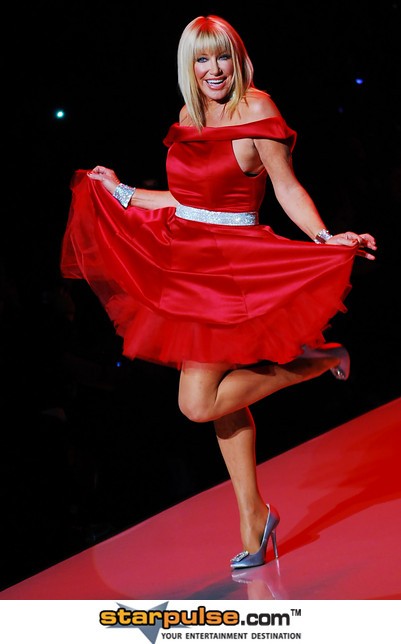 Suzanne Somers has some news for Miley Cyrus... and too much information for the rest of us.
Somers was chatting on The Talk Tuesday when the topic of Miley Cyrus' comments came up. Miley told Matt Lauer on Monday that her racy persona was due, in part, to her being in her prime before her sexuality fades out... at the age of 40. "I heard when you turn 40, things start to go a little less sexual. So probably around 40, around that time, I heard that's when people don't have sex anymore," she said. She then told Matt Lauer, who is 55, "You're really, definitely not sexual."
Somers, 66, told the hosts of the show that she has sex more than once a day with husband of 36 years Alan Hamel (he's 77).
She explained, "He's on hormones and I'm on hormones. [We have sex] a couple times a day?" After the audience laughed and applauded, Somers continued, "I'm going to be so sorry I said that. What is it about men at four in the morning? And then I'm really awake around eight or so. We have busy mornings." 
Well... thanks for the information, Suzaane.