Susan Sarandon Was Stoned At 'Almost All' Award Shows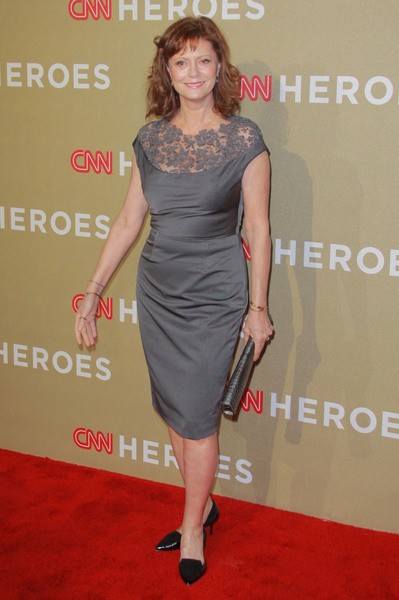 Susan Sarandon enjoys smoking marijuana before attending award shows. In a new interview, the actress, 67, has revealed she likes getting high prior to hitting the red carpet.
"Watch What Happens Live" host Andy Cohen asked Sarandon on Wednesday to name a Hollywood event that she showed up to stoned, to which the actress replied: "Only one? I would say almost all except the Oscars."
We can't help but wonder why she feels the need to smoke weed prior to these events. Is she a stoner? Are they so boring that she needs something to help her get through them all?
Over the course of her 43-year career, Sarandon has been nominated for five Academy Awards, eight Golden Globes and four Emmys. That's a lot of award shows.
Sarandon has also admitted that Playboy has asked her to pose nude multiple times. The only time she considered it was when she was pregnant with daughter Eva in the 1980s.
"You know, they haven't asked me in about five years. They used to ask me on a regular basis and I wanted to do it when I was pregnant, but they weren't game - that was before everyone else started doing it pregnant," she explained.
Sarandon stars in several upcoming films, including "Ping-Pong Summer" and "Tammy" about an overweight woman who takes her alcoholic, foul-mouthed grandmother on a road trip.