Susan Sarandon Still Sizzles At 65 At 'Jeff, Who Lives At Home' Premiere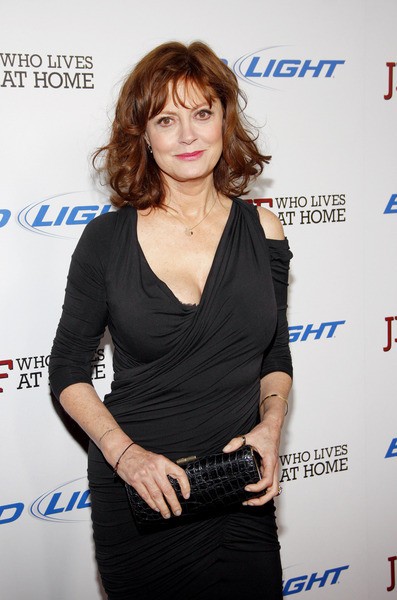 If you've got it, flaunt it, and that's just what Susan Sarandon did at the "Jeff, Who Lives At Home" premiere in Los Angeles yesterday. But she's a classy sexagenarian, and that's just one of the things we love about her.
We also love that she's still got the same face (more or less) we've seen on screen since "The Rocky Horror Picture Show" in 1975. She's aged gracefully and beautifully without succoming to the botox and facelift craze like so many other actresses do.
In the film she plays Jeff's (Jason Segel) mother. Jeff is a slacker who spends much of his time smoking marijuana and explaining how he's waiting to understand his own fate. Susan also stars in the upcoming films "Cloud Atlas" and "Arbitrage."
Check out more photos of Susan...