Susan Sarandon Says Her & Boyfriend's 30-Year Age Difference Doesn't Matter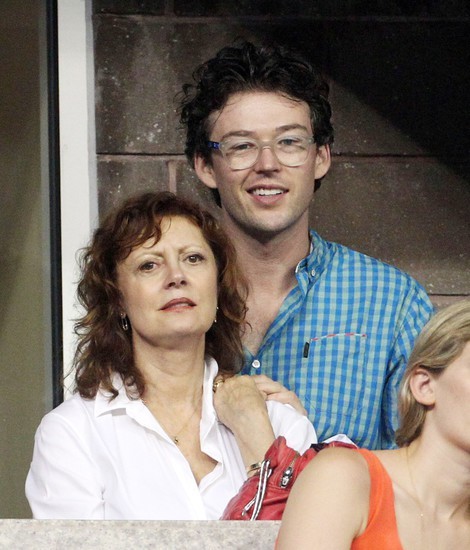 Susan Sarandon is currently dating her Spin table tennis club business partner Jonathan Bricklin, who is more than 30 years younger than she is. The age difference doesn't bother the actress, who says it's the "soul of a person" that's most important.
Sarandon seems to have a penchant for younger men. In 2009, she split with Tim Robbins, her partner of 23 years. Robbins is 12 years younger than the actress.
On Thursday, she explained on "The View," "Well, Tim was a little bit younger... I don't go by age. I go by the soul of a person. I think that when you really love a person, the age thing, the gender, the color, none of that matters. It's really beyond that."
Sarandon stars in several upcoming films. She appears in "Arbitrage" opposite Richard Gere about  a Wall Street hedge-fund tycoon and family man who scrambles to maintain a picture-perfect facade as his empire slowly begins to topple behind the scenes. The film hits theaters today.
She also stars in "Cloud Atlas" and "The Big Wedding."