Susan Sarandon Gets Sexy In A Sheer Black Dress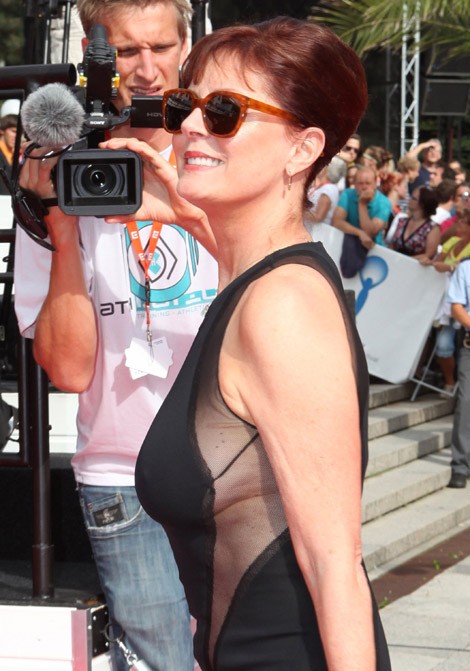 Susan Sarandon received the lifetime achievement award at the 47th International Film Festival at Karlovy Vary Karlovy Vary, Czaech Republic, yesterday.
The 65-year-old actress looked stunning for her age in a sheer black dress that showed off a little cleavage and side boob.
Last month she received the Trevor Project's Hero Award for her efforts championing gay rights.
She stars in several upcoming films, including "Cloud Atlas" (Oct. 26) in which six stories set in different times and places become intricately related to each other. Tom Hanks and Halle Berry also star.
See more photos of Susan...