Susan Saint James Guest Stars on 'Law & Order: SVU'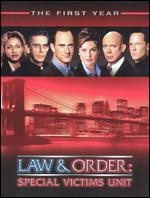 Veteran Emmy-winning actor
Susan Saint James
returns to television in her first dramatic role in nearly a decade on NBC's
Law & Order: SVU
(Tuesday, Feb. 28, at 10 p.m.). Saint James' role on "SVU" will mark her first appearance on a filmed drama since she starred as Sally McMillan in
McMillan and Wife
in the 1970s.
In the episode "Gone," Saint James guest stars as defense attorney Monica Bradshaw alongside
Barry Bostwick
and
Michael Boatman
, representing a trio of teens suspected of murder in a high-profile case involving a missing Canadian girl who vanishes while on a high school trip to New York.
Following are comments made by Saint James:
On Her Return:
"The timing felt right. I have always been a huge fan of the original 'Law & Order,' dating back to the first cast, and especially 'SVU.' I've always wanted a part on the show. This is a great way to come back to work... Did I mention I am having a great time?"
On Why She Likes "SVU":
"I think the characters are so well drawn, the storylines are so well conceived and the chemistry between characters is so good. I've seen almost every episode multiple times."
On The Role She Really Wanted:
"I had always wanted to be a judge on the show. I've always had this wonderful vision of saying 'In my chambers!'"
On Her Favorite Medium:
"I love working on filmed dramas. 'Kate and Allie' was shot on tape and I did a brief stint on 'The Drew Carey Show,' which was also shot on tape, but I haven't worked on film in many years."
Saint James will now add "Law & Order" to her resume, along with her daughter Sunshine, who interned on the original series while a student at Princeton University.