Susan Boyle Chokes On 'The View,' Ends Performance Immediately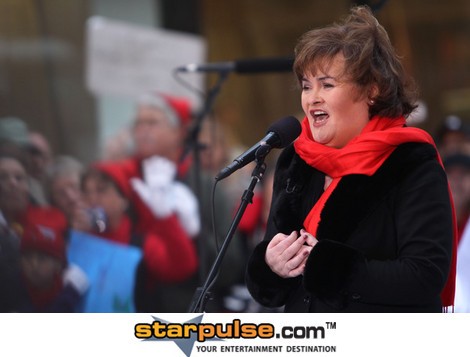 Susan Boyle was singing "O Holy Night" from her new album "The Gift" on The View when suddenly her voice cracked and she choked. However, the show must go on! Unless it doesn't.
In the middle of her glorious rendition, Susan Boyle appeared to lose her voice and immediately looked stage side for help. It's unclear if she was trying to keep them from interrupting her or telling them to end the song, but Whoopi Goldberg and Sherri Shepherd swooped in to end the odd moment.
If anything positive came out of the experience, it's that we all know now that Boyle doesn't lip-synch.