'Survivor: Philippines' Cast To Include 'The Facts Of Life' Star, MVP Jeff Kent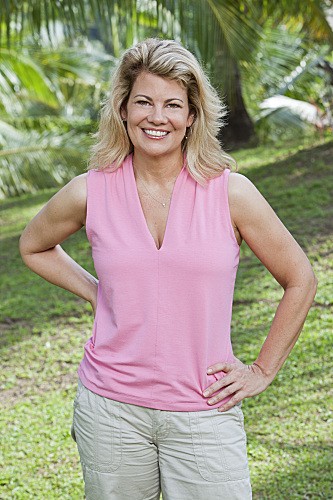 CBS just announced 15 of the 18 castaways who will compete against each other on "Survivor: Philippines," which kicks off Wednesday, Sept. 19.
Contestants include former National League MVP Jeff Kent (San Francisco Giants), 1980s television star Lisa Whelchel ("The Facts of Life"), and former beauty queens Katie Hanson (Miss Delaware 2011) and Angie Layton (Miss Utah Teen USA 2010).
For the first time in eight years, "Survivor: Philippines" will be comprised of three tribes named after animals in the region: Kalabaw ("Water Buffalo"), Tandang ("Rooster") and Matsing ("Monkey"). 
Three of the 18 castaways, to be revealed later this week, are former players who were medically evacuated from the game and are returning to finish what they started.
Kalabaw Tribe

Sarah Dawson
Age: 28
Current Residence: Silver Spring, Md.
Occupation: Insurance Sales

Katie Hanson
Age: 22
Current Residence: Newark, Del.
Occupation: Former Miss Delaware 2011

Jeff Kent
Age: 44
Current Residence: Austin, Texas
Occupation: Retired MLB Player

Dana Lambert
Age: 32
Current Residence: Winston-Salem, N.C.
Occupation: Cosmetologist

Carter Williams
Age: 24
Current Residence: Shawnee, Kan.
Occupation: Track Coach

Tandang Tribe

Abi-Maria Gomes
Age: 32
Current Residence: Los Angeles
Occupation: Business Student

Roberta "RC" Saint-Amour
Age: 27
Current Residence: New York
Occupation: Investment Banker

Artis Silvester
Age: 53
Current Residence: Terry Town, La.
Occupation: Computer Engineer

Lisa Whelchel
Age: 49
Current Residence: Dallas
Occupation: Former TV Teen Star (The Facts of Life)

Peter "Pete" Yurkowski
Age: 24
Current Residence: Holmdel, N.J.
Occupation: Engineering Graduate

Matsing Tribe       

Malcolm Freberg
Age: 25
Current Residence: Hermosa Beach, Calif.
Occupation: Bartender

Zane Knight
Age: 28
Current Residence: Danville, Va.
Occupation: Tire Repairman

Angie Layton
Age: 20
Current Residence: Provo, Utah
Occupation: Model/Student

Roxanne "Roxy" Morris
Age: 28
Current Residence: Brooklyn, N.Y.
Occupation: Seminary Student

Denise Stapley
Age: 41
Current Residence: Cedar Rapids, Iowa
Occupation: Sex Therapist