'Survivor: Philippines' 2012 – (W) Rapping Up The Reunion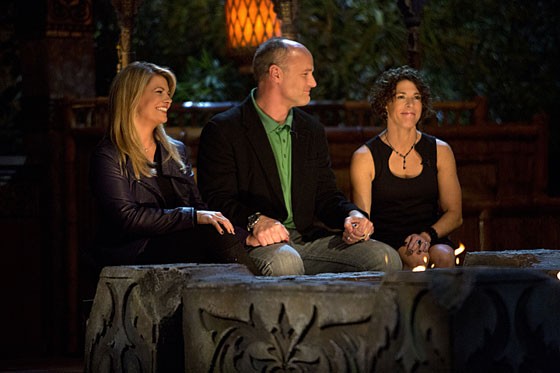 Once again snatching defeat from the jaws of victory, Malcolm Freberg lost the title of Sprint Fan Favorite/Player of the Season by a margin of only .7% (the closest in history),to Lisa Whelchel, who smilingly accepted the $100,000.00 check. And that wasn't the only surprise, as we gathered for one last episode with the cast of Survivor: Philippines.
Denise Stapley was lauded and congratulated for her win of the Sole Survivor title and million dollar award. Jeff Probst was characteristically charming and in control – until love-struck Sarah Dawson again launched herself at Probst's lips, this time scoring a direct hit.
Jonathan Penner denied that his smugness in turning down Lisa's offer of alliance cost him the game, while Malcolm referred to his own blind trust in the members of the Final Four as taking a page out of Penner's "Ways to Get Voted Out" playbook.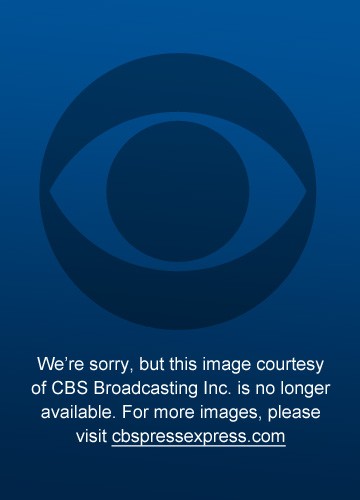 Probst - and I'm sure, most viewers – listened in surprise as Michael Skupin declared his shock in not winning the game. And of course, Skupin's legendary proneness to accidents was highlighted in a series of clips, culminating with Probst awarding the famous shattered scuba mask to him.
In a season that was mercifully short on prayer, Lisa Whelchel's admission that "I don't think God cares about who wins Survivor" was well received. Clearly the producers and editors favored Lisa with a "winner's edit" throughout the season, and tonight again, Whelchel received more airtime than any other player.
Jeff Kent's exit interview, in which he mentioned that the million dollar award was only worth $600,000.00 after taxes, was referenced. And Probst praised Kent's athletic ability and stamina during his time on the island. Kent explained his experience in the game as being as adrenaline fueled as his time in World Series baseball.
Russell Swan confirmed that the constant rains of the first 21 days were as miserable as they looked, and that the show does not offer any sort of physical comfort to the players. Dana Lambert admitted her memories of her medical evacuation were foggy, but said she'd love to give the game another try.
During Malcolm's segment, clips of his obvious domination of the game aired to audience cheers. Malcolm was a true Survivor, and rumor has it he'll be back for another round of the game. Malcolm's fondest memory of the season was of touching the flesh of the enormous whale shark, despite being told not to do so, during the watery reward cruise.  
Villain of the season, Abi-Maria Gomes, seemed genuinely contrite and abashed at her "very abrasive, very passive-aggressive" actions in the game. She claimed to have had a huge learning experience, and vowed that she was working on personal change.  
Roberta "R.C." Saint-Amour attributed her downfall to Abi's vicious temper, along with Peter "Pete" Yurkowski's prank of making it appear that RC had taken the hidden clue from Abi. Pete continued to think it was a hilarious move, while Probst admitted it made for some excitement. RC sniped that Peter was the only one congratulating himself on the move, while Pete thought RC was "still a little bitter."
Artis Silvester reminded Probst that his lack of smiling was never a form of aggressive anger, but that he himself began to think of himself as the "Angry Black Man" while watching the season. Carter Williams, longer haired, and still not much of a talker, said that he'd been hungry throughout most of the game.
Angie Layton, Zane Knight, Roxanne "Roxy" Morris, Katie Hanson, and Sarah Dawson each got a few more seconds of airtime, with Dawson stealing the afore-mentioned kiss before Probst could react.  
Lastly, Probst revealed the premise of the upcoming Survivor season. Still in the Philippine's, and filmed back to back with this season, welcome to the Caramoan Islands. Season 26 will be Survivor's second-ever "Fans vs. Favorites" and will feature 10 new Survivor super-fans pitted against 10 returning Survivor players. Watch for "Survivor: Caramoan" this coming Spring 2013.