'Survivor' Ometepe 6 Finally Turns Against One Another, Vote Out one Of Their Own – Reality TV highlights, May 1-7, 2011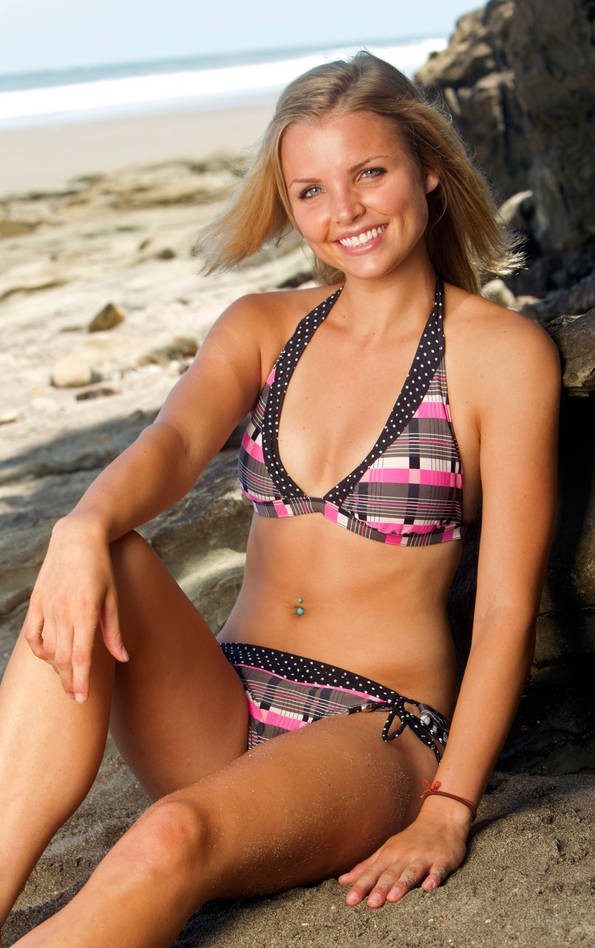 "Survivor: Redemption Island" Ometepe 6 have been a tight-knit group since the beginning, with Rob choosing members he knew would follow his lead and not go against his decisions. But all that had to change eventually, and on Thursday, the ball was forced to drop when only the Ometepe 6 remained at camp. So, which member of the group was the first to go?
What to watch, May 8-14, 2011: (coming soon!)
Andrea, of course! While Rob toyed with the idea of sending Phillip home because he was, once again, becoming an annoyance to the tribe, he couldn't get past Andrea's strength at challenges and the fact that she knew way too much. Andrew was, to say the least, shocked to be voted out, especially since she had just given a speech about feeling confident she trusted the right people. Doesn't she know everyone who has given that speech in the past has been voted out immediately? Full "Survivor" recap ...
Top reality TV highlights from the week of May 1, 2011:
To say that Kent and Vyxsin were at their breaking point and starting to get on one another's nerves would be a massive understatement. Furthermore, the pair was starting to drive "Amazing Race: Unfinished Business" viewers absolutely crazy with their constant bickering, whining and snapping at one another. So, when they received a penalty in Switzerland and then were eliminated from the race, it probably wasn't the saddest thing in the world for anyone. It was, however, hilarious to see the two blame one another for a simple but devastating mistake during the leg. Full "Amazing Race: Unfinished Business" recap …
She may be an amazing mom, but reality TV star Kendra Wilkinson was right when she said she wasn't a great dancer. Granted, she wasn't anywhere near the worst the show has ever seen, but she just wasn't cutting it anymore; so, it was no surprise when she was eliminated from "Dancing with the Stars" season 12 this week. Unfortunately, she was eliminated just as she appeared to be finding her groove. The judges called her a late bloomer but did admit they were seeing some potential. I guess we'll have to wait until the finale to see if Kendra can break out of the OK-performance bubble. Full "Dancing with the Stars" recap …
With "Biggest Loser: Couples 4" viewers still feeling the Royal Wedding high, it was the perfect time for the remaining BL players to experience their own fairytale evening, complete with Cinderella makeovers, a horse-drawn carriage and a royal-worthy musical performance. All of the players looked incredible, and it was so nice to finally see them wearing an outfit that showed off the amazing changes they've made since beginning their journeys. Unfortunately, just like with Cinderella, when the night ended it was back to reality – and back to the scale. Lucky for them, though, fairy godfather Tim Gunn surprised them by removing the yellow line, saving all of them for another week. Of course, this could mean two people will go home next week; we'll just have to wait and see. Weight loss results for "Biggest Loser: Couples 4" week 18 …
If you haven't seen "The Voice" by this point, you need to stop whatever you're doing and head to either www.nbc.com/thevoice or your TV's OnDemand section. The singing competition, which has everyone hooked and wanting more, hosted its second and third rounds of blind auditions on Tuesday's episode. By the end of the evening, Cee Lo, Blake, Adam and Christina were ready for battle, each armed with eight singers that they believe will be the next big thing. Whose team are you rooting for? See the complete list here …
For weeks viewers have been naming Jacob Lusk as the next to leave the "American Idol" stage, but it wasn't until Thursday that they were right. Jacob took his final bow on Thursday after he was eliminated for a performance that, at this point in the game, couldn't have been worse. In a time when all of the singers need to be bringing their A-game, Jacob chose a duet for one of his Wednesday performances. The performance might not have been so terrible if he had a partner, but he didn't, instead trying to sing both parts himself. Not awesome! Full "American Idol" recap … 
Bonus
A new season of "The Bachelorette" is right around the corner, and ABC has finally released the names and photos of the 25 bachelors of which Ashley Hebert has to choose from as well as shocking piece of information that should make for an interesting premiere; according to ABC, a former "Bachelor" cast member clued Ashley into the identity of one of her bachelors before she started filming. Even better, said cast member warned Ashley it would be in her best interest if she stayed away from the charming, handsome businessman. Which bachelor should Ashley steer clear of during the first mixer?
FOX announced the Teen Choice 2011 award show will air Sunday, Aug. 7. Reality TV nominees include "Keeping Up with the Kardashians," "American Idol" and Lee DeWyze of "American Idol."
Gordon Ramsay's cooking competition "Masterchef" returns for a second season this June. Find out the premiere details and date …
Following the finding of season five performer Jackie Evancho, "America's Got Talent" announced Thursday it will hold YouTube auditions for its coming season. When and where I can submit my video?
FOX named the third "The X Factor" judge on Thursday. British pop star and "The X Factor U.K." judge Cheryl Cole will join L.A. Reid and Simon Cowell in the search for the next great singer(s). More details on Cheryl Cole and "The X Factor" premiere …
For more TV recaps, news and interviews, follow Amanda on Twitter  and Facebook