'Survivor: Caramoan - Fans vs. Favorites' - Begins February 13!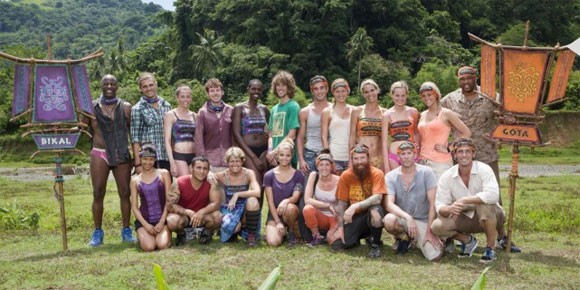 Just when I finally got the image of Phillip Shepherd's pink briefs scraped off my burned retinas – they're making a comeback. Yes, Survivor (and Phillip) will return February 13 for its 26th season, as Survivor: Caramoan — Fans vs Favorites.
Blessedly, the delightful Malcolm Freberg, fourth place in last season's Survivor, will be another of the Favorites. Apparently, he was on his way back to the island just two and a half weeks after placing fourth on Survivor: Philippines.
But it's not all good news; John Cochran, the despicable and detested screw up from Survivor: South Pacific is back, along with former team mate and (hopefully) reformed Brandon Hantz.
The show scratched a little deeper for the rest of its favorites. Amongst those chosen were Dawn Meehan (South Pacific), Erik Reichenbach (Micronesia), Andrea Boehlke (Redemption Island), Francesca Hogi (Redemption Island), Corinne Kaplan (Gabon), and Brenda Lowe (Nicaragua).
There are 10 new Fans battling the favorites.  Jeff Probst promises fun, evacuations, and an island romance, and I'm holding him to it. Last season was terrific and the show will be hard pressed to surpass viewers' expectations.
I'll be watching, and waiting for Jeff's trademark blue shirts – and Phillip's pink bloomers – on Wednesday, February 13th on CBS. See you there!