Surprise Oscar Wins: Is There A Pattern?
Some years, certain nominees seem to be locks to win Oscars.  Yet almost every year, there is some sort of major upset at the Academy Awards.  Some years there are none, but other years there are multiple.  What will this year have in store?  At this point, it's anybody's guess.

Looking back at the 10 most surprising wins of the last 15 years, can we notice any patterns?  Here they are, in chronological order.
 
 


1. Juliette Binoche (The English Patient) beats Lauren Bacall (The Mirror Has Two Faces) for Supporting Actress (1996)
Binoche looked like someone whacked her on the side of the head as she stumbled her way to the podium.  The French actress, at this point still heavily accented, said what everybody was thinking: "I thought Lauren was going to get it."  A cut to Bacall caught her mumbling something with a smile, later determined to be, "Sweet."
 
2. 'Shakespeare in Love' upsets 'Saving Private Ryan' for Best Picture (1998)
Director Steven Speilberg had just picked up the Directing statuette and was planning on making a return trip to the podium for the night's final award.  Harrison Ford could barely hide his shocked scowl as he read the words "Shakespeare in Love" from the envelope.  Some blamed Miramax's heavy-handed Oscar campaign, while others merely thought Academy members voted with their hearts.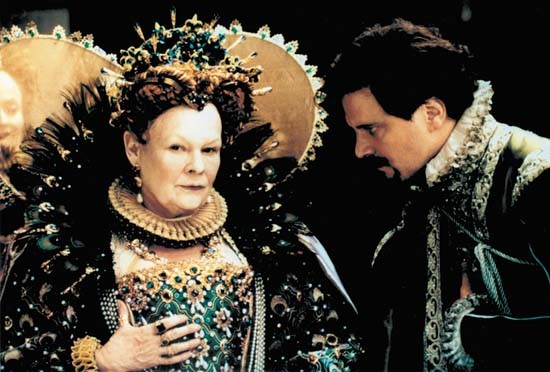 3. Marcia Gay Harden wins Supporting Actress for 'Pollock' (2000)
This category was wide open, with most pundits thinking Kate Hudson would beat co-star Frances McDormand for 'Almost Famous.'  But Pollock, thought to be a dark horse even to be nominated, came out of nowhere to spur the night's biggest shock.  She called winning the award "a thrill."
 
4. Halle Berry (Monster's Ball) becomes the first African American Best Actress winner (2001)
Many thought it might happen, but no one was quite sure.  Sissy Spacek had won many pre-Oscar awards for 'In the Bedroom' and looked like a good bet to repeat.  But the tears flowed as Berry savored the moment, clearly moved by the history she was making.  It was an especially proud night for African American actors, with Denzel Washington picking up Best Actor for 'Training Day' and Sidney Poitier being presented with an Honorary Oscar.
 
5. Adrien Brody (The Pianist) becomes the youngest Best Actor winner (2002)
The 29-year-old Brody's competition was stiff - Jack Nicholson (on his 12th career nomination) was thought to be a threat for 'About Schmidt,' while many thought Daniel Day-Lewis might win for 'Gangs of New York.'  Brody, considered to be a long shot, leaped out of his seat with a grin upon being called, audibly gasping, "Holy sh!t!" before planting a big wet one on Hally Berry in an unforgettable moment.
 
6. Director Roman Polanski (The Pianist) upsets Rob Marshall (Chicago) for Best Director (2002)
'Chicago' was thought to be unstoppable for the night's big awards, and sure enough, it went on to win Best Picture.  But the vote was probably very close, and Academy voters tipped it toward 'The Pianist' in the Directing category.  When Harrison Ford (him again!) opened the envelope and announced Polanski as the winner, there was an audible gasp followed by thunderous applause.  Being a U.S. fugitive, of course, Polanski was a no-show, even by satellite.
 
7. 'The Lord of the Rings: The Return of the King' wins all 11 awards for which it is nominated (2003)
Everyone theorized that the previous 'Lord of the Rings' movies were passed over for Oscars because voters were saving all the love for the final picture.  No one knew how spot-on that theory was until the film, nominated for 11 awards, won every single one of them, from technical categories to Best Picture, Director and Screenplay.  The hobbits would be proud.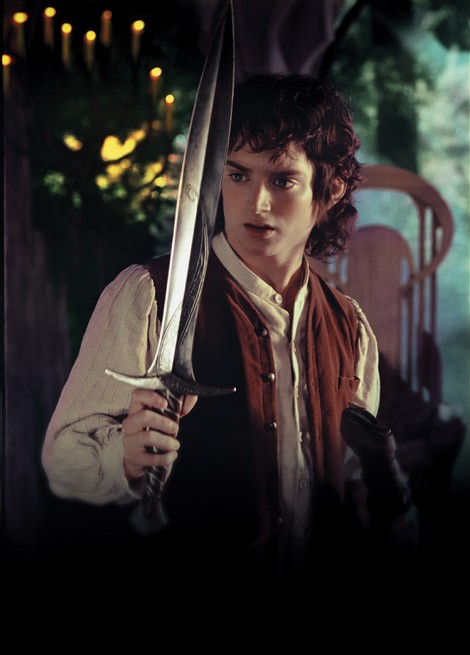 8. 'Crash' beats 'Brokeback Mountain' for Best Picture (2005)
Another Best Picture/Best Director split.  Many predicted 'Crash''s win for Best Picture, but 'Brokeback Mountain' Director Ang Lee certainly didn't.  After winning Best Director, he surely thought Best Picture was next.  After the show, he slammed the Academy for lacking the courage to vote for a film about two men in love.
 


9. Tilda Swinton nabs Supporting Actress for 'Michael Clayton' (2007)
The talented actress, in her signature androgynous ghost garb, beat out such lauded competition as Cate Blanchett (playing Bob Dylan in 'I'm Not There') and Amy Ryan (as a drug addicted mother in 'Gone Baby Gone') for the prize, in one of the evening's most wide-open races.
10. Julie Christie loses Best Actress to Marion Cotillard (2007)
Even though Cotillard was a force to be reckoned with, turning in an impressive performance as singer Edith Piaf in the French film 'La Vie en Rose,' it was Christie's award to lose.  She had won most critics' awards, a Golden Globe, and the SAG award prior to the Oscars for her heartbreaking performance as an Alzheimer's afflicted wife in 'Away From Her.'  But Cotillard pulled off a jaw-dropper by not only beating Christie, but becoming only the second Best Actress winner to give a performance in a foreign language (following Sophia Loren for 'Two Women').