Suri Cruise Has A Blast At The Beach With Her Family In The Hamptons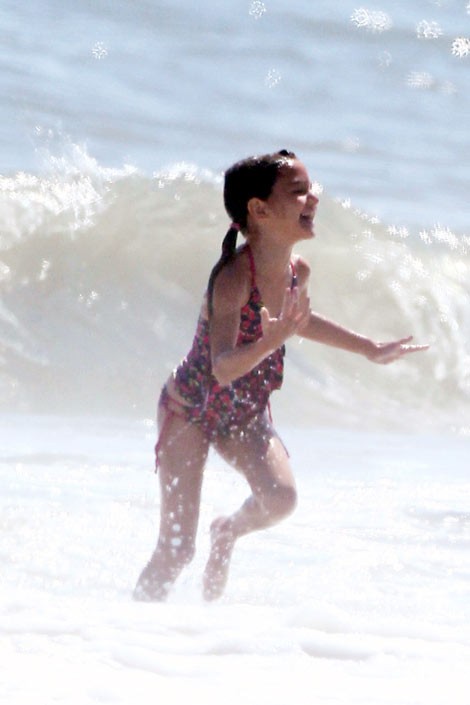 We spotted celebrity offspring Suri Cruise and her family swimming and soaking up the rays at a beach club in Westhampton Beach, Long Island, on Saturday.
Katie Holmes and Tom Cruise's daughter learned to surf on a boogie board, and even though she fell off a few times, she appeared to be having a great time. What seven year old doesn't have fun at the beach?
The Holmes family is spending the week on vacation in the Hamptons. Katie is currently filming "Mania Days" about two manic depressives who meet in a psychiatric hospital and fall in love.
Tom stars in the upcoming "All You Need Is Kill" centered on a soldier who battles aliens and relives the last day of battle over and over again.
Check out more photos of Suri at the beach...