Suri Cruise Breaks Her Arm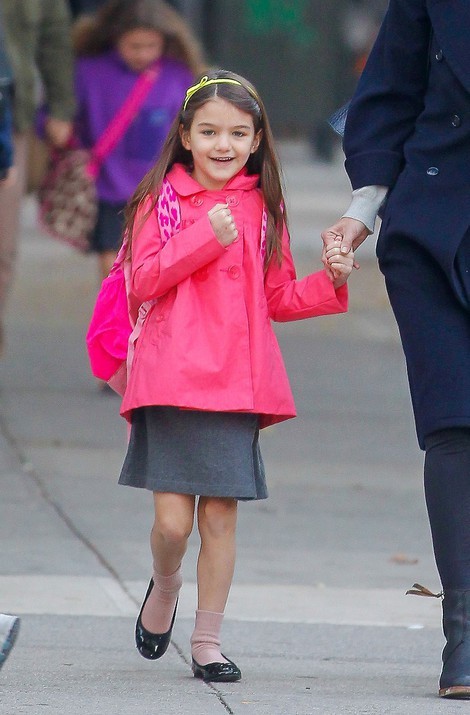 Celebrity offspring Suri Cruise has broken her arm. Tom Cruise and Katie Holmes' seven-year-old daughter is recovering after the injury, but details about how it occurred have not been released.

A representative for Holmes told People: "Suri did break her arm, but she is okay."

Suri has been living in New York with her mother since her parents' divorce in 2012. Her father is reportedly planning on purchasing a hom in the posh Notting Hill or St John's Wood areas of London so he has a permanent place where Suri can stay with him when he is working in Europe.
A source told the US edition of OK! Magazine,: "Tom has been planning to set up base in Europe for about four years and he is finally ready to make it happen. He is utterly charmed by London and wants to get a place in Notting Hill or St John's Wood.

"Tom is happy because he thinks putting down roots in London will allow him to take Suri for longer stretches of time.

"He is just trying to do something nice for Suri. She has been grounded in the United States for a long time and Tom wants to make sure she gets to experience life fully and know other cultures. He doesn't want her to grow up to be a narrow minded person who's afraid to use her passport."