'Supernatural' Stars Jared and Genevieve Padalecki Welcome Baby Boy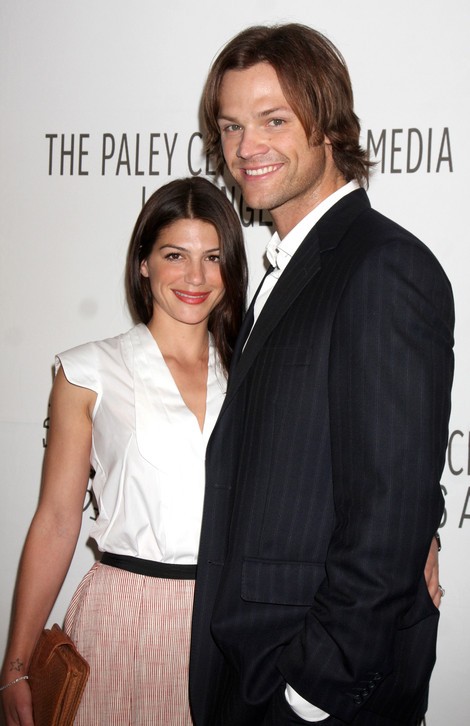 Baby makes three for "Supernatural" stars Jared Padalecki and wife Genevieve.  The couple welcomed a baby boy in Seattle on March 19.  Padalecki took to the Twittersphere to announce the arrival of his first child, tweeting simply, "It's a boy :)" According to PEOPLE.com, Thomas Colton Padalecki weighed a healthy 8lbs., 6oz at birth.
Jared also used the social media site to announce to pregnancy in Oct. 2011 after rumors circulated on several blogs, "OK yall I'd rather you officially hear it from me…Genevieve is pregnant. We'll be welcoming a new member to our family in 2012 :)"
After asking "Supernatural's" loyal followers to donate to St. Jude's Children's Hospital in lieu of sending baby presents, fans have donated almost $40,000 via a fundraiser on FirstGiving.com.
The couple met on the set of The CW's sci-fi drama in 2008 and married in Feb. 2010. 
While Jared masters the art of diaper-changing, fans can still see his emo doppelganger in new episodes of "Supernatural" airing Fridays on The CW at 9 p.m. EST.