'Supernatural' 7.19 Recap: The Odds Aren't Ever In Their Favor
It's probably inappropriate if I say I'd like to be a "fancy lady."  The moniker makes it seem alluring, like a woman who wears the finest dresses detailed with gold buttons and a bustle and rides side-saddle.  It sounds like the heroine in Keira Knightley's next movie.  Only an old-timey ghost on "Supernatural" could make the world's oldest profession sound romantic and cool.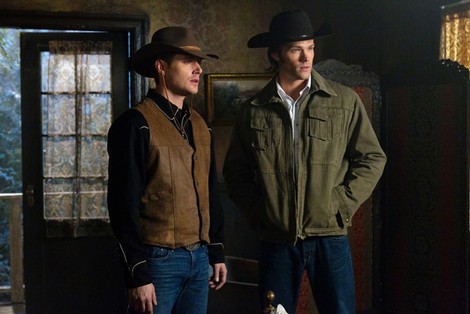 "Of Grave Importance" is a decent installment that finally reunites Bobby's ghost with the Sam and Dean.
The episode begins, not with the massacres of teenagers, but with Dean stress-eating on the hood of their latest car.  Annie—an old friend and hunter—blows up Dean's cell.  They talk in an amicable, clipped shorthand. From Dean's wolfish smirk, it's obvious they've seen each other's naughty bits.  What Dean doesn't notice is Sam's guilty, nervous 'Did-she-ask-about-me?' expression.  No time for an explanation, they have to haul ass and meet Annie because she has some of Bobby's old books. 
If you didn't catch it, the boy's meet Annie in Bodega Bay, California AKA the filming location of Alfred Hitchcock's "The Birds."  She also stayed at The Crow's Nest Inn.  Very cute, "Supernatural."
Now, we can get to the slaughtering of hormonally-crazed teenagers, who have snuck into a haunted house, lit some candles and are getting hot and heavy on the dusty floor.  The poor doomed kids see the headlights of Annie's car, fear it's cops and bolt.  Except their flashlights flicker and they're stopped cold by the terrifying silhouette of a massive man with clenched fists.  "You shouldn't have come here!"  He seethes murderously.  It's been real, kids.  At least you won't have to take the SATs.
By the time an unarmed Annie ("All My Children's" Jamie Luner) stumbles upon the bloody bodies of the poor kids, she's trapped too.  The only difference is she knows she's screwed. 
As someone who just wants to feed the boys homecooked meals, it's lovely to find them patronizing a real restaurant with a breathtaking view of the marina, and to see Sam sipping coffee out of a real coffee instead of chugging Triple Red-Eyes (Although, I do wish we had more insight on how he's feeling since the devil flew to Castiel's coop, because it's barely been addressed).  Annie, a firm believer in punctuality, is very late and both Sam and Dean are concerned.  While they wait, Sam divulges that Bobby and Annie had a "very Hemingway" kind of fling.  "She and I kind of went Hemingway this one time too," Dean confesses.  Only the Winchesters could dirty up great literature.  "That happens," Sam says, and then winces, adorably grossed out.  Because Sam, Dean and Bobby have all tapped the same woman.  "She was stressed, and I didn't have a soul!" Sam rationalized. 
If the reveal that all of the main characters made sweet, sweet love to the hot, red-headed hunter isn't a huge, dramatic storyline with a lot of man-angst and fisticuffs, then you're definitely watching "Supernatural."  When the world's at stake, little matters like this is just comic relief.  And it's all driven home by Dean asking, "Are we being stood up?"  How I have missed you, "Supernatural."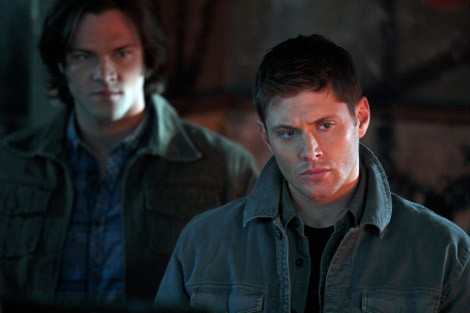 Still concerned about Annie's disappearance, they break into her motel room.  The focus of the scene shifts to an unseen ghost Bobby as Sam and Dean comb through her files.  He's exhausted himself by making the curtains shimmy and wiggling his flask, desperately trying to get their attention.  Sam and Dean figure out that Annie was investigating missing persons last seen at the Van Ness manor (aka the beautiful house used in season 2's "Playthings"), the site of dozens of murders in the past few centuries, which have increased since it was featured as one of the most haunted houses in America.
When they go to investigate from Sam and Dean's perspective, the Van Ness manor isn't all scary.  Sure, it's eerie and dusty and shadowy, but, they can't see the dozens of ghosts that sluggishly scrape up the stairs or loiter in the foyer.  Bobby can though.  And even he's freaked out.  All of the ghosts stand in a paranormal trance, except two: the gigantic man from the teaser, and a handsome man who's scolding him.  "I know what you did last night, and you know it was forbidden.  Don't do it again, Dexter, or you know there will be consequences."  Apparently, ghosts have morals, too. 
The EMF meter actually works, whirring red from all of the paranormal activity.  Dean calls Annie, and finds her phone discarded on the floor.  "Where is she?" Dean wonders.  Don't worry, Dean, she's fine, just appalling pale.  Crap.  If you were upset that Annie hooked up with Sam and Dean, don't be, because she's dead.  But you'd have to flip a three-sided coin to figure out whose good lovin' killed her, because it's not just Sammy's disco-stick that's cursed these days.  Bobby's last girlfriend and visitor from Purgatory died in season 6 and he had to kill his undead wife again in season 5.  Dean's girlfriend, Lisa, would've been worm-food if Castiel hadn't saved her life and erased her memory in "Let It Bleed" and his last hook-up ended with his rapidly-grown daughter trying to kill him.  This poor woman was more doomed than a free bottle of Dean's favorite whiskey.
Annie handles it like a badass, which only makes me hope that and the sheer power of the house has pulled her spirit out of her comatose, but still-lving body.  While Annie never saw her reaper, she chastises Bobby for ducking his, but he has unfinished business in helping the boys defeat Dick Roman.  Annie's unfinished business is making sure the star-crossed lovers are freed from ghostdom.  Bobby confesses that existing on a different plane is irksome and tiring.  When he knocked the book off a table in "The Born-Again Identity" he "blacked out for two weeks." 
Meanwhile, Sam is stumped as to why a house that had been the scene of so many murders boasts no evidence of any foul play.  Dean discovered a freaky clue in Annie's voicemail:  a staticky message where a woman brokenly chants "Free me."  That's not creepy at all. 
Back in the parlor, Annie and Bobby's reunion is interrupted by a smartly dressed chap who isn't named Niles Crane, but should be.  He pulls out a chair and sits at the bar to read his book.   I bet he's reading Hemingway.  He's snobbish and short, but Annie charms ghost lessons out of him.  There are two ways for ghosts to move items: "Calmly tell the thing what you want it to do" or by the way of vengeful spirits with "explosive anger and red-hot rage." 
"We should move crap for the power of Zen?" Bobby grouses.  And it's refreshing to see that death hasn't changed him. 
The other lesson he offers comes after shrieking ghost darts around the room like a firecracker.  It's the ghost endgame in which a whole spirit becomes a shell, a useless blip on an EMF meter.  That seems scarier than death itself.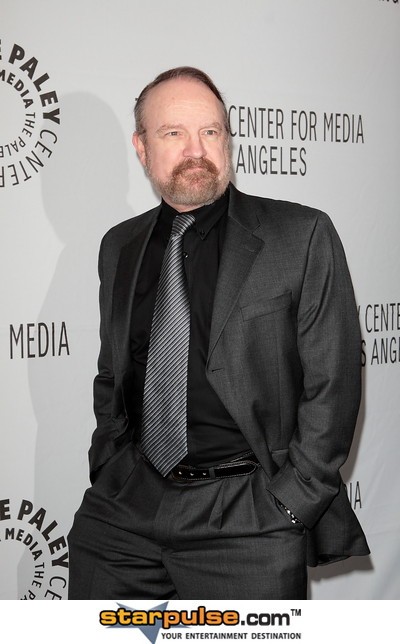 Finally, Annie comes in contact with the fancy lady herself, Victoria, the woman who left the message on Annie's phone.  Ghosts can use Spectral Voice Transference to make phone calls and communicate with the living.  It's also a testament to Victoria's power as a spirit.  Just as she's about the tell the class why she hacked Annie's cell phone, Bobby is jerked back into the car, because the boys left to do more research and he's tied to the flask in Dean's pocket.
This episode is bulky with exposition that is necessary not not entirely entertaining.  Whitman Van Ness, heir to the Van Ness gold fortune, was "dogged by tragedy."  He lost the family fortune, and then his house was turned into a brothel.  He isolated himself there until he died at 40.  His fiancée was also murdered the night before their wedding by the violent criminal, a hulk of a man named Dexter, who Van Ness kindly took on as a groundskeeper.  If you've watched this season's "The Mentalists," you've already figured out that Whitman murdered all of the fancy ladies, and Dexter, who escaped prison only to be shot to death at the Van Ness house.  He also framed him for the murders. 
After the visit, Dean apparently needs a shower.  The steam or just his overall hotness fogs up the mirror.  Bobby harnesses his chi and stares it down.  "I can kill werewolves, fix a pinto and bake cornbread.  I will be damned if I can't get Zen."
Another way you know you're watching "Supernatural" is when manycandy as sweet as Dean Winchester gets out of the shower like the late-bloomer at sleep-away camp, pulling a towel inside the curtain and shucking on a t-shirt before the camera ever catches an inch of exposed skin.  I'm going to assume that Dean has unsightly pudge from all that stress eating, because he can't even spell modesty.  He beckons to Sam as soon as he gets out of the shower and points, "Tell me you wrote that."  Someone doodled "Annie trapped in house" in the steam on the bathroom mirror.   It's a glorious moment when he turns on the hot water and slowly scrawls his name on the bathroom mirror, and Sam and Dean nearly burst with confusion and joy, glancing crazily around the bathroom.  If only Bobby could do this girl a solid and pull Dean's towel off.  "Get your asses back to that house!"  He hollers even though he cannot be heard. 
The boys bolt anyway. 
At Van Ness manor, two more morons film themselves enterting the house, stoked to find their buddies, the teenaged lovers, inside making out to One Direction.  Instead the scene plays out just like it did with Annie: Dexter charges and the kids flail and run.  Whitman Van Ness, who greatly resembles Gomez Addams from "The Addams Family," intercedes, seemingly protecting the kids and screaming at Dexter.  "I expressly forbid you." 
"Thank you," the blond whimpers.  It's a delightful bit of black humor when Whitman yanks out their hearts. Even more shocking, he does the same to Dexter the ghost, killing him faster than a salt-and-burn, and absorbs his power. 
Annie calls Fancy Victoria to grab the dead man's video camera because she can try to use Spectral Image Transference to warn Sam and Dean.  Victoria is too scared of Whitman to interfere.  She explains that he purposely traps souls there "for this food and perverse entertainment."  Annie, who's still a hunter, ends Victoria's waffling with a few well-placed threats.  She snatches the camera and hides with Annie just as Whitman arrives to drag the bodies to his secret ghost lair. 
After finding the camera and a faint, filmy image of Annie, Victoria appears to warn the boys about Whitman, and how he killed Annie.  Before she explain further, Annie explodes in flames…like Whitman had burned her bones.  Fortunately, they already know who's bones to burn, so head to Van Ness mausoleum.  Whitman, being the sneaky psychopathic he is, tucks a key into Sam's pocket (just after Bobby dug his flask out of Dean's) so that he could leave the house and dispatch the boys.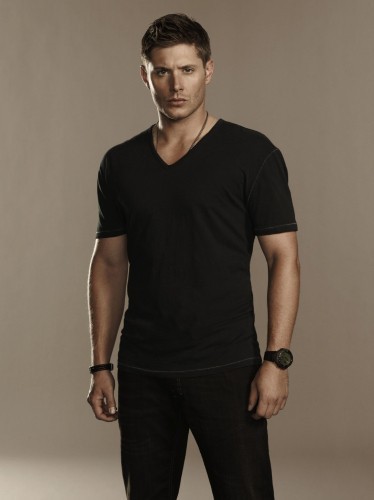 With Whitman out of the house, Annie and Bobby can search it for the missing bodies and don't have to deal with such inane details like opening doors.  They can walk through walls, except the trap door to Whitman's Cave of Corpses.  It's more than a little sad when Annie stares at her bloody corpse propped against the wall.  She was full of life even in death.  I hate that she's dead, that she has to ask Bobby, who's gaining more ghost-strength by the minute, to burn her bones so she can attain the peace in death she hadn't in life.  This show was long overdue for a spunky female character, and Annie was awesome.
As expected, Whitman cranks up the accelerator and tries to steer the car into the drink.  It's actually spooky when he materializes, yanking on the wheel and grinning like a maniac.  It's badass how Sam and Dean hardly panic, and work together to overpower Whitman's ghost and regain control of the car.  The car stops in a spray of gravel, sadly without crashing, and Sam and Dean both pat themselves down to search for anything they might have picked up from the house.  Just as Sam finds the key, Whitman plunges his hand into Sammy's back.  Dean shoots the key with his gun, which saves Sammy's bacon, but careens Whitman back to his house, thus putting Annie in danger. 
It's actually anti-climatic and long overdue, when Sam and Dean burn Whitman's bones as he's in the midst of draining Bobby even though he doesn't go quietly.  When the boys head back to the house, Bobby tosses them a deadpanned greet, and they are gobsmacked because they can see him too.  I believe that he absorbed Whitman's immense power when he died, and is now a super-charged, super-surly uber-ghost! 
Of course, hugs can't be exchanged.  Sam figures out that Bobby never made contact with him because he'd always tried to reach him when Dean was gone.  Reunions were delayed until after all of the corpses were burned. I was disappointed that Annie's funeral wasn't shown, but there were more angsty matters sort out, like why Bobby was a ghost when they had burned his body properly.  "You could be in Heaven right now." Dean seethed.  "We still have work to do.  I guess I thought that was kind of important, Dean."  Bobby vanishes in a snit of hurt feelings. 
But Dean is still trying to digest that Bobby has once again screwed with the natural order of life.  He's too upset to realize that by doing so, Bobby has saved their lives as least three times, and found Castiel from the other side of the mortal coil, and regained Sam's sanity.  It's more than admirable, it's the most selfless act any one could do for another. 
Sam, ever the hopeful little brother, wonders if maybe maybe they could hunt with their surrogate father haunting their asses.  And Bobby's invisible in the back seat, listening as Dean predicts, "What are the odds that this ends well?"  Every time the Winchesters used their knowledge of the supernatural to skirt death, it has ended terribly, and all Dean can see is hellfire, meathooks and the devil wearing Sammy like a prom dress.  And as happy as I am that Bobby's still around, he's right.
While this isn't my favorite episode, "Of Grace Importance" is clever imbued with ghost etiquette so viewers will have some context of Bobby's journey throughout the rest of the season (and beyond??).  The writers' jumped the gun by killing Annie, because she was a colorful weapon in "Supernatural's" rapidly dwindling arsenal of supporting characters. 
What did you think of the episode?  Did you think it was weird that Bobby and Annie couldn't walk through the wall in the secret passage way?  Did you like Annie as much as I did?
Next week, it looks like the Winchesters finally get a lead on Dick Roman and have another red-head on their side!