Superman To Share The Screen With Batman In 'Man Of Steel' Sequel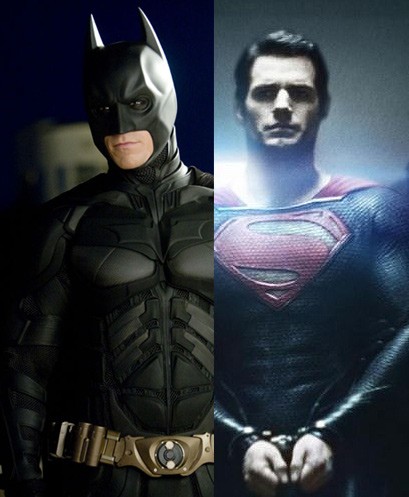 Man of Steel director Zack Snyder confirmed on Saturday that Superman and Batman will share the screen together in 2015.

The director revealed that Warner Bros. has plans to include the The Dark Knight in the sequel to this year's reboot of the Superman franchise, and Henry Cavill and Amy Adams are both on board.

The Batman character will presumably be slightly different than Christian Bale's version, as the star won't be reprising the character from Christopher Nolan's highly successful "Dark Knight" trilogy.

The announcement for the film, which involved an image of the Batman logo with the Superman logo superimposed over it, was made during the Warner Bros./Legendary Pictures panel at Comic Con, when Snyder took the stage to announce that he "pored through the DC universe" for the storyline in the upcoming sequel.

While Superman's logo remained consistent with the one used in "Man of Steel," the Batman logo shown closer resembled the one used in the classic 60s TV series.

Snyder said that the film will incorporate parts of graphic novelist Frank Miller's 1986 tale "The Dark Knight Returns" and his follow-up, "Batman: Year One. Superman and Batman will reportedly be at odds in the film.

"I'm so excited to begin working again with Henry Cavill in the world we created, and I can't wait to expand the DC Universe in this next chapter," Snyder said. "Let's face it, it's beyond mythological to have Superman and our new Batman facing off, since they are the greatest superheroes in the world."

The as-yet-untitled film will start production next year for a 2015 release.