Super Heroes Come to 'Face Off'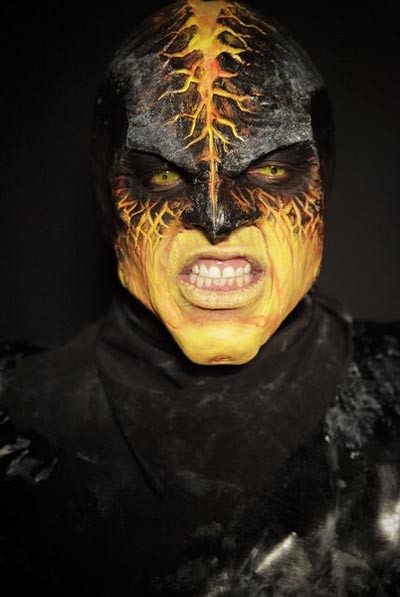 It's super hero week on "Face Off" as the 13 remaining artists face their first solo challenge of the season. This week the challenge is even bigger because the winner will also have their creation featured in an upcoming DC Comic book.
The artists met host MacKenzie Westmore at the ComiCon in San Diego to learn their spotlight challenge for the week – to create an original super hero.

After spending some time with DC Comic creators for tips and ideas, the artists head for the lab to begin sculpting and molding their new characters. Some of the artists had trouble with their sculpting and molding including last week's winner Anthony.

Once all of the characters had been revealed the judges – Glenn Hetrick, Ve Neill, and Neville Page – took a closer look at the creations. Katie, House, Eric F., Meagan, Anthony, and Michael had the best and the worst looks for the week.

The judges said House had an unconventional creation but it worked but also felt that the character was more horror or Japanese than super hero.

The judges said that they were concerned about Meagan's sculpting; adding that her creation just didn't work.

They felt that Eric's character was entertaining and felt like a 1940's movie character.

The judges said Michael's character was not successful and felt he had wasted his time.

Although Anthony had difficulty with some of his pieces, the judges said he made the best of the situation and was the first person to pull off the lava paint scheme. The judges said that they loved the colors and felt Anthony's character had the best super hero look.

The judges noted that Katie was not as well versed in anatomy as she should be and her mask looked like it belonged more at a frat house Halloween party.

Of the top looks – House, Eric F., and Anthony – the winner of the challenge and the comic book gig was...

...for the second week Anthony.

Of the worst looks – Katie, Meagan, and Michael – the artist eliminated and going home even though Glenn said he was very creative, was Michael.

Next week the demons come out on "Face Off".
Here are the other contestant's superhero machinations.