Summer TV Guide: 'True Blood,' 'Nurse Jackie' & Much More!
NEW ON TV
Mental
(now airing, FOX) - "Mental" is a brand new series on FOX that is basically
House
with mental cases.
Chris Vance
(
Prison Break
) stars as Dr. Jack Gallagher, a rebellious psychiatrist who gets promoted to a position he's not exactly qualified for, director of the mental wing of an LA hospital. He likes to treat his patients in unorthodox ways, and often takes on cases that no one else will. He has to compete against two other doctors, ambitious Veronica (
Jacqueline McKenzie
) and multi-faced Carl (Derek Webster), who both wanted his job. If you like "House" you may enjoy "Mental," or it may feel like too much of a copycat. Try it out and see!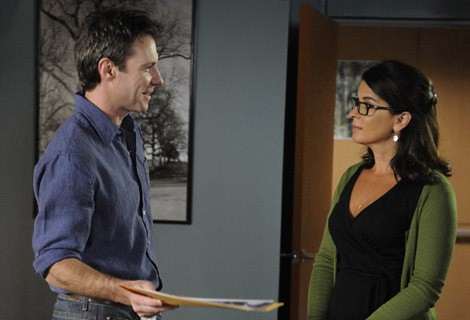 Image © Fox Broadcasting
The Listener
(June 4, NBC) - It's about time there was a new supernatural drama on TV, and this one comes from Canada. It was picked up by NBC but has already been aired all over the world. The show is about Toby Logan (Craig Olejnik), a paramedic who has the ability to read people's minds. Toby tries to balance his normal life with that as a telepathic medic/detective. The rest of the cast includes Osman Bey (Ennis Esmer), his best friend and EMS partner, love interest and ex-girlfriend Olivia Fawcett (Mylene Dinh-Robic), and mentor Ray Mercer (Colm Feore). Did NBC read the viewers minds in what they want for a new hit series? You'll have to tell us!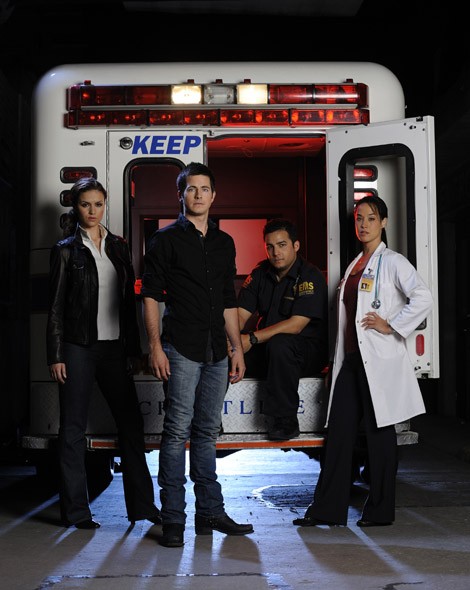 Image © NBC Universal, Inc
Royal Pains
(June 4, USA) - USA Network has created several hit shows in the past few years, and they're hoping "Royal Pains" will be the newest addition. The show is set in the Hamptons after Hank Lawson (
Mark Feuerstein
) loses his job and his fiancee all at once. Instead of saving the rich benefactor of his hospital he took care of a young kid, causing the board to fire him and blacklist him in all the other hospitals. Hank's brother Evan (
Paulo Costanzo
) persuades him to go to the Hamptons for some R&R and this leads Hank to becoming the new candidate for "Concierge Doctor" of the Hamptons. That's a doctor who lives off the rich people in the area and is on call for them 24/7. Hank is wary at first, but meets a pretty doctor (Jill Flint) and decides to take the job, with the help of new assistant Divya (Reshma Shetty). It's charming in that USA Network way and should be a nice comedy.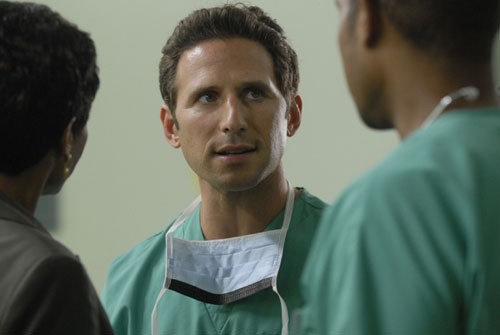 Image © NBC Universal, Inc.
Nurse Jackie
(June 8, Showtime) -
Edie Falco
is back as title character Nurse Jackie Peyton, a mixed up ER nurse who has to deal with crisis after crisis in her personal and professional life. She is strong willed, short tempered, and dedicated to her patients, often going against the foolish awkward 'nice' doctor Cooper (
Peter Facinelli
). Her best friend is British doctor O'Hara (Eve Best), and she has a lover Eddie (Paul Schulze) who gives her pain medication for her back, but has no idea he's in a love triangle from hell. Bitter, funny, and mature, "Nurse Jackie" could be another Showtime hit!
Image © CBS Broadcasting Inc.
The Philanthropist
(June 24, NBC) - The best reason to watch this show is that
James Purefoy
from HBO's
Rome
is starring. Not enough? How about
Law & Order
's Jesse Martin or
Scream
Queen
Neve Campbell
co-starring? Yeah, what a cast! The show is about Bruce Wayne wannabe Teddy Rist (Purefoy) who turns from an apathetic billionaire to a philanthropist. He doesn't care about anything other than power and money until his only child dies, and he has an epiphany about the world. Philip Madistone (Martin) is his business partner and Olivia (Campbell) is Philip's wife (and former girlfriend of Teddy). The cast is enough to get people interested, but will the show itself live up to them? I can't wait to find out.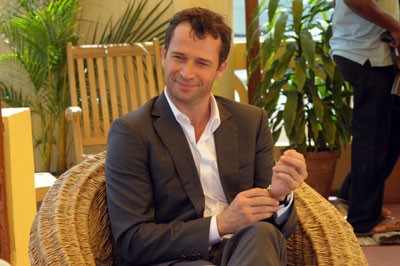 Image © NBC Universal, Inc.
Other new shows:
Hung (June 28, HBO)
Dark Blue (July 15, TNT)
I'm a Celebrity: Get Me Out of Here!
(June 1, NBC)
Great American Road Trip (July 1, NBC)
Hawthorne (June 16, TNT)
The Goode Family
(now airing, ABC)
Blonde Charity Mafia (July 7, The CW)
Three miniseries on NBC: Meteor (June 11), Merin (June 21), and The Storm (July 26)
Story by
Chelsea 'Dee' Doyle
Starpulse contributing writer